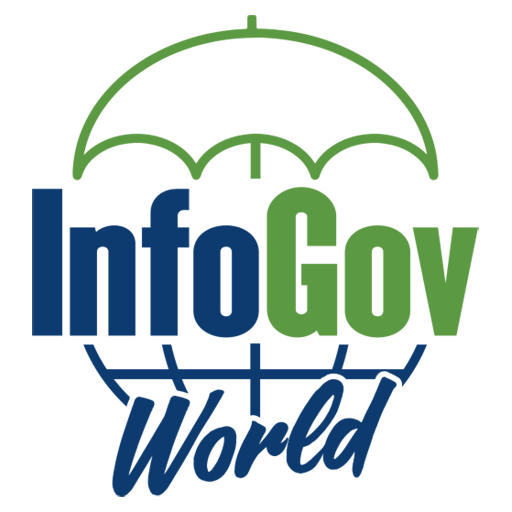 Smallwood Will Return to Teach MBA Class at Alma Mater
Information Governance thought leader and pioneer Robert Smallwood will return to his alma mater to teach this Fall. Smallwood is CEO and founder of IGWorld magazine and the Institute for IG, as well as Chair of the CIGO Association. He graduated from the University of Northern Iowa (UNI) in Cedar Falls with a double major in Management & Psychology with Honors in 1981, while lettering in cross country. A decade later, he earned his MBA in International Business with Honors from Loyola University of New Orleans, by attending night classes for eight years. During that time, he was also a volunteer in the Big Brothers program, an elementary school basketball coach, and a single father.
In the Fall of 2021, Smallwood will return to the University of Northern Iowa to teach Information Governance to MBA students. Dale Cyphert, PhD, Head of the Department of Marketing & Entrepreneurship MBA Graduate Program Coordinator, said: "Featuring three new topics and faculty each year, the topics modules ensure that students in UNI's MBA program learn about emerging challenges and cutting-edge solutions. Robert Smallwood's course on Information Governance addresses information risk, security, privacy, and compliance — areas of increasing concern for today's managers."
Recently, Smallwood was a guest lecturer at San Jose State University. Dr. Patricia Franks, professor at SJSU, stated, "This past March, Robert drew from his extensive experience to discuss with students The Growing Importance and Impact of Information Governance. They left the seminar more convinced than ever about the need for strong IG programs." Smallwood's book, Information Governance, now in its second edition, has been required reading for SJSU students since 2014.
Smallwood is looking forward to his return to UNI to help educate students with real life, practical lessons, "Giving back is a core value I learned growing up in Iowa," Smallwood said. "And I haven't been back to Cedar Falls in probably 30 years, so it will be interesting to see how it has changed."
#     #     #     #     #
You may already have a formal Data Governance program in […]