News Release
FOR IMMEDIATE RELEASE!
INFORMATION GOVERNANCE WORLD TO BE HELD IN SAN DIEGO IN OCTOBER
HYBRID EVENT co-located with IAPP Privacy. Security, Risk. Conference
January 26, 2023 – San Diego – After two years of successful virtual meetings, the InfoGov World Conference 2023 will be held October 2-4 in San Diego at the Horton Grand Hotel, in the historic Gaslamp Quarter. Keynote speakers for the conference include Justine Phillips, Partner, Cyber and Privacy attorney at DLA Piper, and co-author of, Data Privacy Program Guide: How to Build a Privacy Program that Inspires Trust; and industry luminary Chris Surdak, former Gartner analyst, rocket scientist, and author of Data Crush. The hybrid event will also be available to virtual attendees, who can compete for points and prizes by attending sessions, and downloading materials.
Certified Information Governance Officer Association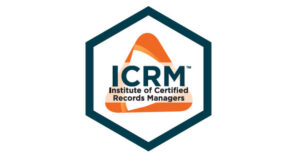 TO OFFER NEW CRM/CIGO CERTIFICATION Albany, NY and San Diego, CA, October 1, 2020 - The Institute of Certified Records Managers (ICRM) and the Certified Information Governance Officers Association (CIGOA) announce a strategic alliance partnership to jointly offer a new information governance (IG) credential for Certified Records Managers, the CRM/CIGO ...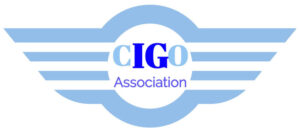 The Information Governance (IG) marketplace has been slow to mature, partly due to the lack of a comprehensive, updated, and valid IG certification that covers the full range of facets in the IG discipline. This prompted a group of IG leaders to form the new, "Certified Information Governance Officers Association" ...
Today we are visiting with data governance expert Sowmya Kandregula, Chief Data Officer at D.C.-area boutique consulting firm that specializes in integrating, consolidating and enriching data. 1. Where did you grow up? Go to school? I grew up in Vishakhapatnam, a city located in southern India, also called as the ...
Read More →

→
It could very well be that bad information is killing Americans at record rates. Medical ...
Coming soon – more resources and opportunities to share!
We welcome your participation and encourage you to submit suggestions for topics to be covered in future issues.