News Release
September 22, 2021
Global Information Governance Survey by IGWorld Magazine Released
The results of a major Information Governance (IG) survey, conducted by IGWorld magazine and its partners, was released at last week's InfoGov World 2021 Expo & Conference, an event held in 3D virtual reality. The 'Global Information Governance Survey 2021-22' was underwritten by Hyland, Ricoh USA, Iron Mountain, EDRM, Institute for IG, and Certified Information Governance Officers Association.
The report of the results of the survey, which includes 10 Key Messages, can be found here: Global IG Survey
The survey of IG professionals, consultants, and software/services providers was conducted to measure the pulse of Information Governance in relation to the key challenges IG practitioners are facing, which approaches have yielded benefits, and the tactics used to successfully implement IG.
IG is a multi-disciplinary approach to minimizing information risks and costs, while maximizing value. IG includes facets of Privacy, Security, Data Governance, Info Risk, eDiscovery, Records Management, Data Monetization & more.
"The IG discipline and IG practitioners needed these data points, this new annual resource, to track what is working and which approaches are being used in successful IG programs," stated Robert Smallwood, CEO of 'IG World' magazine, and Chair of the CIGO Association Board of Governors. "And our partners agreed it would be valuable information to help foster the development of IG programs."
Some findings include the increasing overlap of multiple complementary disciplines in IG, that change management plays a significant role, and that IG Practitioners continue to agree on the coordinating role necessitated by IG.The Global Information Governance Survey 2021-22 is intended to provide IG practitioners and advisors with information on the strategies and tools others are using, the obstacles they have faced, and the results of those efforts.
Download the IG Survey here: Global IG Survey
Certified Information Governance Officer Association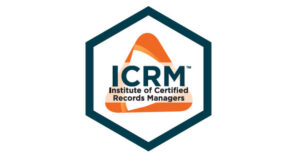 TO OFFER NEW CRM/CIGO CERTIFICATION Albany, NY and San Diego, CA, October 1, 2020 - The Institute of Certified Records Managers (ICRM) and the Certified Information Governance Officers Association (CIGOA) announce a strategic alliance partnership to jointly offer a new information governance (IG) credential for Certified Records Managers, the CRM/CIGO ...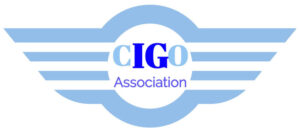 The Information Governance (IG) marketplace has been slow to mature, partly due to the lack of a comprehensive, updated, and valid IG certification that covers the full range of facets in the IG discipline. This prompted a group of IG leaders to form the new, "Certified Information Governance Officers Association" ...
Today we are visiting with data governance expert Sowmya Kandregula, Chief Data Officer at D.C.-area boutique consulting firm that specializes in integrating, consolidating and enriching data. 1. Where did you grow up? Go to school? I grew up in Vishakhapatnam, a city located in southern India, also called as the ...
Read More →

→
Sorry, we couldn't find any posts. Please try a different search.
Coming soon – more resources and opportunities to share!
We welcome your participation and encourage you to submit suggestions for topics to be covered in future issues.