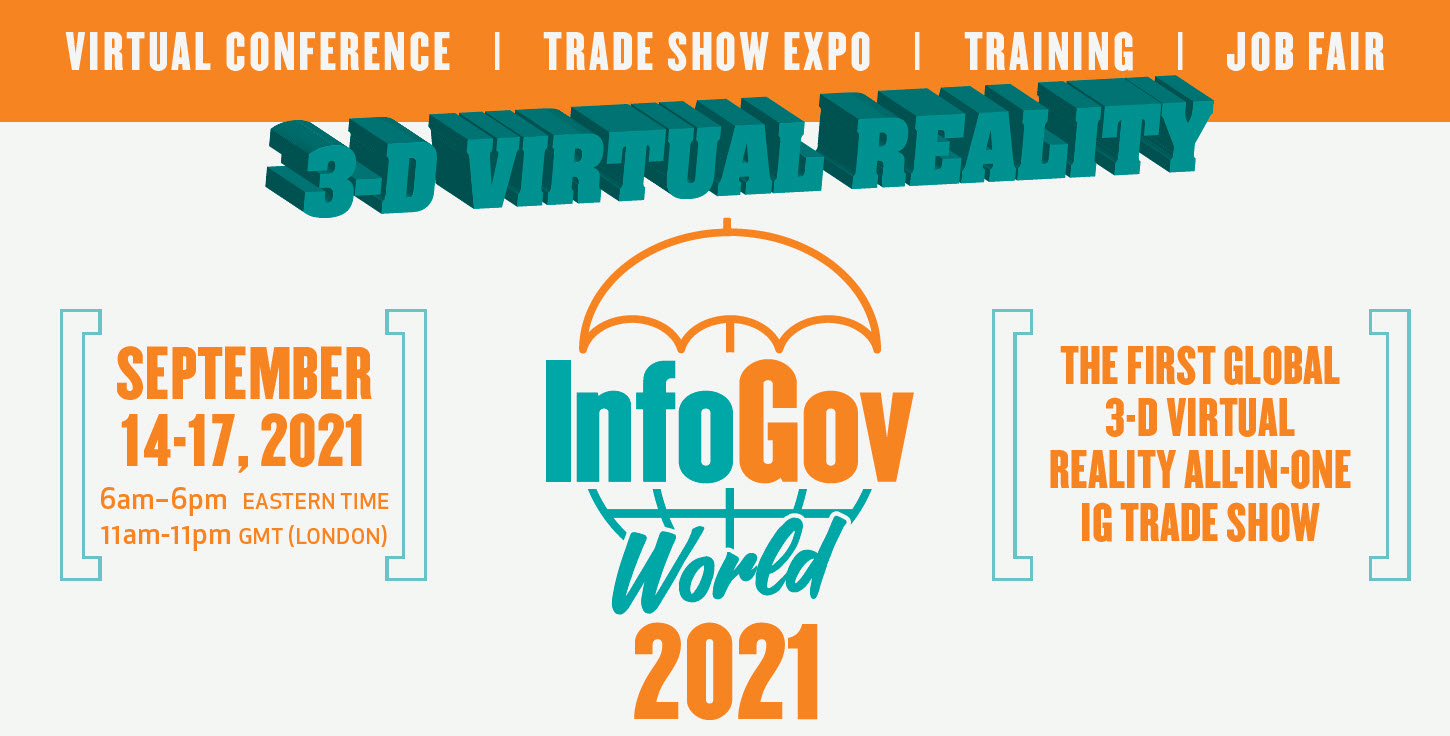 InfoGov World 2021 Conference
IG World magazine is pleased to announce the world's first global Information Governance (IG) conference, trade show, training, and job fair event to be held September 14-17, 2021 in 3D virtual reality (VR). The event will begin with two days of IG training sessions, followed by two days of interactive conference sessions in 3D VR, and concluding with a job fair.
Uniquely, the conference will last 12 hours each day (6am-6pm ET; 12 noon to Midnight CET), covering time zones on both sides of the Atlantic. So multi-national companies may send attendees from around the world to participate in the conference sessions.
Key topics in the conference sessions include data protection & privacy, eDiscovery, data governance, cybersecurity, infonomics and data monetization, content services, and more.
The first keynote speakers have been announced: Dennis Kessler, Principal, Data Governance and Internal Policies at the European Stability Mechanism; and Bryn Bowen, Principal, Greenheart Consulting Partners.  For more information, Click Here.
You may already have a formal Data Governance program in […]