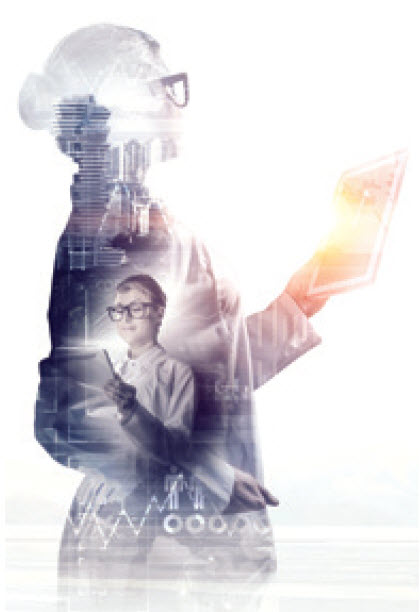 Tech Innovators The Year of the Woman
[glossary_exclude]On April 23rd, the Women Transforming Technology consortium (wt2) will host its Fourth Annual Conference in Palo Alto. The event will feature inspiring role models and thought-leaders from the Silicon Valley tech industry. The theme of this year's conference will be "Inclusive Innovators" who are "committed to building a community and tackling issues that are top of mind for women in technology."
This world-class community event is designed to continue the important conversation on advancing women in the workplace across the tech industry. It will host attendees ranging from students and executives to industry, academia and nonprofit organizations.
Given the politically charged atmosphere of the #MeToo movement, and the record-setting burst of new female politicians, women will continue to bring inclusivity and accountability to the workplace. IG World applauds these female executives who have shattered the glass ceiling to succeed in the male-dominated world of IT.
Ursula Burns was the CEO and architect of Xerox's transformation from a company once known only for paper copies into a profitable company. Xerox successfully shed its "paper copy" business structure and developed document technology that relied on the flexibility of digital data. Burns now runs VEON, one of the world's largest communication companies.
Fei-Fei Li, Director of Stanford Artificial Intelligence Lab is an AI thought leader and innovator. Li is co-creator of ImageNet, a dataset of image objects that arguably kicked off the deep learning revolution. Additionally, Li works on issues related to using AI in education. She founded the non-profit organization AI4ALL.
Entrepreneurs such as Marita Cheng entered the tech sector to solve problems relevant to their lives. As founder of Aubot, Cheng developed a robot that helps sick children attend school virtually. Cheng also co-founded Airpoly, a digital phone app that helps the visually impaired identify objects in the physical space.
While the number of women in tech-sector leadership roles has increased in recent years, events such as wt2 bring to the fore women who have excelled, despite the challenges. Many have already moved beyond limits typically imposed on women in the workplace.
Content for breakout sessions at the wt2 event has been developed by committees of women in tech, who have chosen the content and speakers as most relevant for women in tech community.
The event is sponsored by VMware, in partnership with MotherCoders, Mozilla, Pivotal, Rubrik, Stanford VMware Women's Leadership Innovation Lab. and Women Who Code. For more information about wt2 and to register for the event, visit http://www.womentransformingtechnology.com/. Content from the event will also be available to live stream through the website.[/glossary_exclude]
You may already have a formal Data Governance program in […]