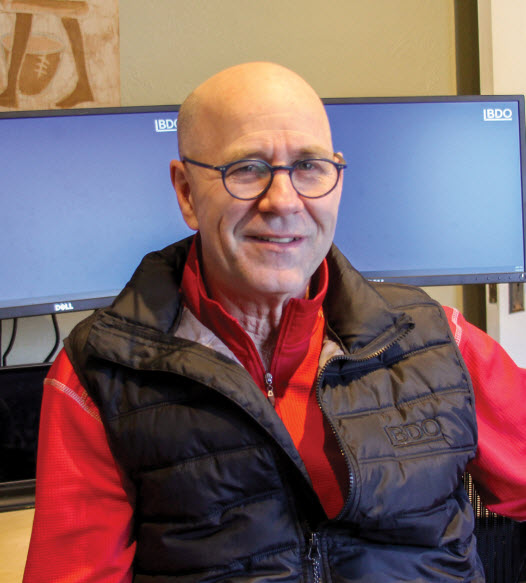 The Trailblazer Interview with George Socha – Creator of the IG Reference Model
[glossary_exclude]George Socha is a Managing Director in BDO's Forensic Technology Services practice. Named an "E-Discovery Trailblazer" by The American Lawyer, he assists corporate, law firm, and government clients with all facets of electronic discovery, including information governance, as an expert witness and consultant. George has served clients in a variety of industries including pharmaceutical, energy, retail, banking and technology, among others. As a renowned industry thought leader, Mr. Socha has authored more than 50 articles and spoken at more than 300 engagements across the world on a variety of e-discovery topics. His extensive knowledge has also been utilized more than 20 times to provide expert testimony. Co-founder of the Electronic Discovery Reference Model (EDRM), a framework that outlines the standards for the recovery and discovery of digital data, and the Information Governance Reference Model (IGRM), a similar framework specific to IG, George is skilled at developing and implementing electronic discovery strategies and managing electronic discovery processes.
Where did you grow up? Go to school?
I grew up on a non-working farm in rural Wisconsin, just East of Madison. My brothers and I were able to romp in more than a hundred of acres of woods, streams, and ponds and tinker to our hearts' delight.
I had the good fortune to go to a small private high school, Wayland Academy, where I got my introduction to computers. Then, I was on to the University of Wisconsin–Madison for a solid liberal arts education; finally, after a stint as a Peace Corps volunteer, I attended Cornell Law School, where I had the chance to immerse myself in the legal aid clinic.
When did you first develop an interest in the law? What attracted you?
Although I majored in political science and took some classes about law as an undergraduate, it was only after I returned from the Peace Corps that I gave any serious thought to law school. This may sound odd, but at the time, for me it was almost a coin toss between law school and an advanced degree in international agricultural economics. To this day, I can't really say why the former won out.
How and when did you get involved in the e-discovery side of the law business?
Circumstances pushed me into e-discovery. Although I took computer programming classes in high school and spent much of my free time during those years writing code, I had nothing further to do with computers until I returned from West Africa in 1983. My middle brother was writing a book about the relatively new IBM PC; I looked at the machine, and realized the world had changed while I was gone. As I was applying to law school, I wrote an inventory management system for my father's business; and in my second and third years of law school built a matter management system for the Cornell Legal Aid Clinic (yes, a small cadre of us were using PCs at that clinic in the 1980s). Arriving at my first firm out of law school, I soon decided I could be more efficient using an Apple Macintosh than a Dictaphone. That ultimately led to the firm assigning me both oversight responsibility for IT operations as well as the responsibility of building out our litigation support and eventually e-discovery capabilities in the late 1980s and early 1990s.
What major trends do you see influencing e-discovery now, and over the next 5 years?
The primary driver has to be the need to go into electronically stored information (ESI) to understand what happened in the lawsuits and investigations we all work on. The volume, variety, complexity, and richness of that data provides both great opportunities and huge frustrations. Continuing to wrestle with and take advantage of that rich complexity will keep pushing e-discovery for some time to come.
How do you see e-discovery fitting in to the overall Information Governance discipline?
There are pushes and pulls in both directions. Better Information Governance—getting your electronic house in order, so to speak—can lead to more efficient and effective as well as less costly e-discovery. Insights learned during e-discovery, macro and micro, can enhance an organization's ability to better govern its data. At the macro level, one can learn much about, for example, the extent written policies and practices line up with actual ones and as a result improve and redirect an organization's overall approach to IG. At a macro level, one can draw on in-the-trenches e-discovery experience to, for example, amend email retention schedules.
You were a co-founder of EDRM.net and co-author of the E-discovery Reference Model and IG Reference Model. How and why were these models developed? Why do you believe they have endured?
In 2005, Tom Gelbmann and I pulled together about 35 people to develop a model to address two seemingly simple questions: what is e-discovery at a practical level and what are the basic steps one should consider taking with respect to e-discovery? What we thought would be a straightforward one-year project obviously has grown to something much larger. We think it caught on because it filled a void and stuck because it was soundly grounded in people's and organizations' actual experiences and practices. The Information Governance Reference Model was an outgrowth of the EDRM framework that our members wanted to see developed to fill yet another void, and has been of value for the same basic reasons that the EDRM diagram has endured.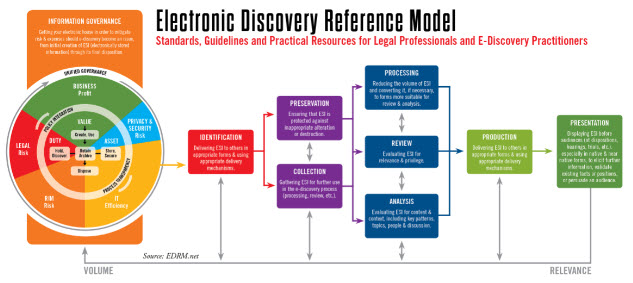 How would you compare working as an attorney specializing in e-discovery issues versus providing advice to clients in your role at BDO?
Sometimes, they are one and the same. At BDO, I continue to do much of the same work I did during my 13 years as a solo consultant, which in some ways was not that different from e-discovery I did for a decade before that as a practicing attorney. Two major differences are that I have resources, bench
strength, and bandwidth available to me now that I could not begin to approach when I was on my own, and I have great set of colleagues to work with, ones who I am glad to say have skills and expertise in a wide range of disciplines that, again, I never would have been able to offer on my own. The clients I work with at BDO are similar to, sometimes the same as, the ones I worked with when I was on my own. They continue to have complex challenges that need addressing: the type I like the best. And as before they cover the spectrum from e-discovery neophytes to people with years of experience handing the most complex of issues.
How has the role of privacy increased in e-discovery preparedness and litigation?
The role of privacy in e-discovery and litigation generally has changed enormously in a short period of time. Not that many years ago, privacy with respect to e-discovery meant little more than taking what now seem naively simple steps to avoid having a litigant's data spill out into the public because; for example, a data production got shipped to the wrong address. Today, handling sensitive information appropriately, especially personally identifiable information, has become a much more serious business and rightly so.
What impact have you seen the EU GDPR legislation making on U.S. clients?
The GDPR has sharpened the focus on privacy issues as nothing before. It has been a major driver of privacy initiatives in organizations large and small, international and domestic, and as a result renewed interest in Information Governance more generally.
IG has had a rather slow awakening in the United States. Do you see that changing? What forces or influences are impacting that shift?
 As you note, IG has had a slow awakening in the U.S., but it is waking up. From my vantage point, it seems the two key drivers are concerns about data privacy and concerns about data security.
What hobby or special skill do you have that might surprise your colleagues?
No surprise to many who know me, I think, is the pizza oven I built in our backyard about a decade ago and what I cook in it. And a great pleasure for me is seeing our children, young adults now, demonstrate cooking skills beyond anything I have been able to master.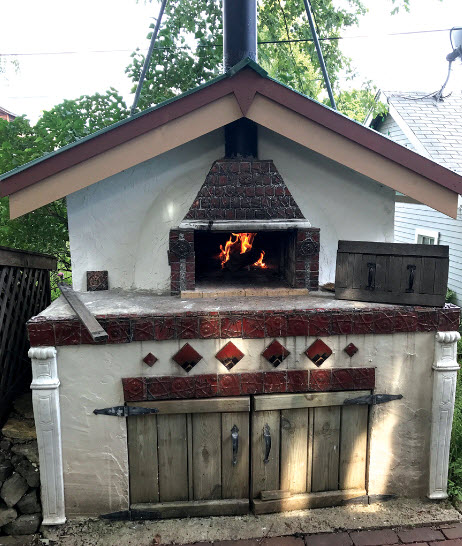 What do you like most about the Twin Cities? What is your favorite lunch spot?
What do I like best about the Twin Cities? Our circle of friends and then ready access to the outdoors and the arts. And my favorite lunch stop? Our own kitchen—perhaps a potato leek soup prepared from vegetables from the CSA we have been part of for over 20 years.
What is your favorite sports team?
Honestly, I don't follow sports teams at all, so I don't have an answer to this one.
What is your favorite dish to eat during cold winters?
There are so many choices! Perhaps that potato leek soup? Or maybe the cassoulet we have being discussing preparing. It only takes three days to make!
George Socha is a managing director in BDO's forensic technology services practice.  Named an "eDiscovery Trailblazer" by the American Lawyer, he assists corporate, law firm and government clients with all facets of electronic discovery, including Information Governance, as an expert witness and consultant.  He can be reached at [email protected]
[/glossary_exclude]
You may already have a formal Data Governance program in […]