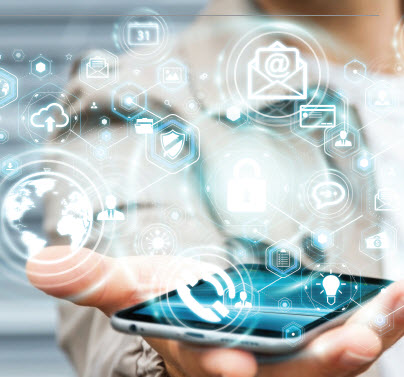 Real Time Data Governance New Tool Facilitates Privacy Compliance
[glossary_exclude]In the race to be at the top of data analytics, organizations are implementing measures that position them in a favorable spot.
The key to extracting the most from your data is to have pertinent data governance policies in place.
With the requirement for data governance, it is even better to have real-time governance of data so that analytics flow smoothly without the need for consistently overlooking data.
Being an Io-Tahoe partner, I have had the good fortune of being associated with the team that has launched the very first real-time data governance tool on the market. The Smart Streaming Discovery is the latest addition to the Smart Data Discovery platform by Io-Tahoe and gives users the ability to discover and act on a wide range of streaming data.
This technology is believed to be the very first of its kind and gives users of Io-Tahoe the chance to discover Personally Identifiable Information (PII) from data in motion. This real-time governance enables an organization to govern data on the move and adhere to the regulatory compliance measures in place.
REAL-TIME DISCOVERY OF PII
"The innovative capabilities we have announced make Io-Tahoe a leader in the discovery of streaming PII and sensitive data, enabling automated governance. We believe this is a significant shift in the industry from discovering and cataloging static data, to data in motion," said the Chief Technology and Product Officer at Io-Tahoe, Rohit Mahajan. "Not only will organizations know what data they have and where it is located, but they will also now have the ability to understand what data is sensitive and flag it before it lands in data stores. This real-time insight is invaluable for businesses to proactively manage PII and sensitive data as opposed to discovering such data after it lands in the target data source."
We see frequently data breach scandals in the news from external firms having access to personal data up to leaking information that includes the consumer's social security number, driver's license number, credit dispute information, and other personal details.
Any organization found guilty of leaking customer data is always taken to task for its involvement in the matter. Such matters are dealt with strictly, and brand rapport can be damaged beyond repair.
USER PROTECTION
Considering how organizations have been guilty of using customer data for unethical means, we now have strict regulations in place for protecting the rights of the users involved. There are more refined regulations in place to keep a check on organizations and make sure that user rights are being safeguarded at all costs.
Some of the more refined and updated regulations that have come into the market include the CCPA (California Consumer Privacy Act) and the GDPR (General Data Protection Regulation). Considering the emphasis on the security of PII, Io-Tahoe gives its users a chance to proactively manage PII and sensitive data. Organizations can then take the appropriate steps to ensure that all their sensitive data is safeguarded and that no breaches happen.
 Challenges of Data Compliance and Possible Strategies
The growth in data campaigns for organizations means that there are now multiple challenges related to data compliance. These challenges include:
Rapid data growth: Organizations now have rapid data growth happening around them. The data around different channels are growing rapidly, and organizations have a flood of data. This data leads to confusion as to where the data is sourced from, and where it is being stored.
Legacy Systems: The legacy systems in place within most organizations are not enough for storing data. Organizations are now required to become acquainted with the right systems for future growth. Organizations plan on remaining compliant while keeping legacy data secure.
Regulations: With so many regulations around them, organizations have a hard time keeping track of laws and regulations. As part of this, it is best to go through different regulations and policies. For starters, the GDPR is the most common regulatory policy nowadays and works in tandem with many other policies.
Aware of these challenges, organizations want to know how they can stay compliant. Tips to staying compliant and remaining on the right side of the law include the following:
Be Open: You need to start off by telling people what you will be doing with their data. Users should know what is being done with their personal information, so they are on the same page as you. If your customers are aware of your intentions, you have nothing to be concerned about.
Have Real-Time Governance: Real-time governance like what is being offered by Io-Tahoe can reduce the hassles surrounding data compliance. Through real-time governance, organizations can identify different issues that might create a larger problem later down the line. 
Take Extra Care of Personal Data: The personal data that your organization has should be held with extra care. Your customers deserve the best regulatory policies on your end, so you should give them nothing short of the best. Look into their sensitive data and make sure that all of their financial and sensitive personal information is being safeguarded. 
Uphold Individual Rights: Individual rights should be upheld so that your dedication to customer rights isn't questioned in the future.
"Between 2018 and 2023, Gartner estimates that revenue for event stream processing (ESP) platforms will grow 15% a year every year." According to Gartner, "data loss prevention solutions focus on the discovery, classification, and monitoring of information at rest, in use and in motion, with the objectives to prevent leaks, build oversight and manage data. These DLP functions inherently support compliance with the GDPR (General Data Protection Regulation) through a detailed inventory of where personal data is, how it is used and how to best manage its access and movement."
Store Information Securely Your data storage methods are extremely important for your cause. If you don't have a pertinent data storage method in place, you are at risk of being attacked by external hackers.
AI/ML can support organizations in remaining compliant and on the right side of the law at all times. The continuous automated data governance enabled by Io-Tahoe as part of their latest release is the result of a combination of AI and ML technology. The automated governance of data, driven by AI, will lead the move towards the future, and ensure that organizations have a more stable look at their data.
With this new and innovative AI-driven real-time data governance model, complications in data compliance can be addressed before they become larger issues.[/glossary_exclude]
You may already have a formal Data Governance program in […]