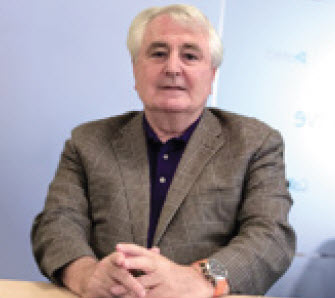 Preservica Taps Former OpenText Exec for Board Seat
[glossary_exclude]Preservica, a market leader in SaaS-based active digital preservation, welcomes enterprise information management veteran John Shackleton to its board to spearhead the company's next phase of global expansion. Shackleton will play a hands-on role in guiding the Preservica board and management team as it further scales the business through product innovation and key partnerships.
U.S.-based Shackleton will also work with Preservica's growing Boston, MA team headed by CEO Mike Quinn as the business continues to rapidly expand in North America. Steve Curl, the current Chairman, will step down but continue as a non-executive Director.
Shackleton draws on an impressive 30+ year track record of success in the software industry, including driving significant growth while President and CEO at OpenText. Under his leadership the company grew revenues from $60 million to over $1.3 billion to become the world's leading independent provider of Enterprise Content Management (ECM) software.
Shackleton stated, "Preservica has a disruptive cloud-based platform that uniquely addresses the challenge of ensuring digital content is accessible and usable over decades. Legacy enterprise content management and archiving vendors are failing to address this, which means Preservica has already attracted an impressive customer base of enterprise, government, education and cultural organizations. Working with Preservica users and the wider community I see an exciting opportunity to make digital preservation an integral part of every organization's content strategy."
Preservica's technology is well-positioned as the volume, diversity and complexity of digital objects continues to grow along with the pressure to decommission legacy applications and meet increasingly stringent industry regulations, statutory government mandates and privacy compliance, like the GDPR and CCPA.
Preservica CEO Mike Quinn, commented, "Everyone at Preservica is delighted that John will be actively working with us on our next stage of expansion. It reflects a real confidence in the vision and opportunity for the business and builds on the recent $10 million series B investment from Mobeus Equity Partners. John's experience will be invaluable as we collaborate with existing and new customers to make digital preservation a seamless and automated part of the content and records lifecycle."[/glossary_exclude]
You may already have a formal Data Governance program in […]