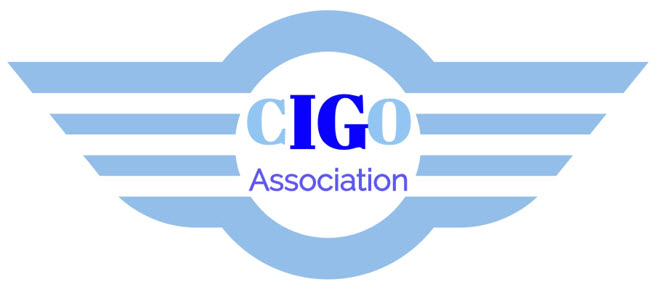 New "CIGO" Information Governance Certification Launched
[glossary_exclude]The Information Governance (IG) marketplace has been slow to mature, partly due to the lack of a comprehensive, updated, and valid IG certification that covers the full range of facets in the IG discipline. This prompted a group of IG leaders to form the new, "Certified Information Governance Officers Association" which can be found at
cigoa.org
.
The new "CIGO" certification encompasses the full range of IG sub-disciplines, including: data privacy, cybersecurity, infonomics, data governance, information risk, records & information management, eDiscovery, and more. A CIGO-certified professional will have proven that they are an "expert generalist" and well-qualified to manage IG programs. In addition, they must maintain at least 20 hours of continuing education units (CEUs) per year in at least three topical areas.
100% Online
The training and CIGO exam are given 100% online, so there will be no interruptions of service, which also avoids the hassle and risk of scheduling and going to a testing center.
Inaugural Class in August
Training and testing will begin in August for the inaugural class of CIGO candidates. Training will be August 17, 19 & 21, with four-hour class sessions running from 1PM-5PM Eastern Time. The initial course will be taught primarily by Robert Smallwood of the Institute for IG. Smallwood has taught hundreds of professionals to help them pass the ARMA Information Governance Professional (IGP) exam.
Comparing the CIGO vs  IGP
The ARMA IGP is an entry-level IG certification, whereas the CIGO is more advanced and comprehensive. The CIGO training and exam include data privacy, cybersecurity, infonomics, information risk planning, eDiscovery, records & information management, and more.
CIGO Governance Board Named
The CIGO Governance Board is made up of leading IG professionals from around the globe, including:
Scott Allbert CIP FAI General Data Protection Services
Richard Berlin MBA, IGP, Executive Director – Records Management, JPMorgan Chase & Co.
Bryn Bowen CRM, Greenheart Consulting Partners LLC & MCCG Guyana Ltd.
Baird Brueseke CIP, IGP Chief Operating Officer, IG World Magazine
Monica Crocker CRM, PMP, CIP Operational Risk Consultant, Wells Fargo
Dr. Patricia Franks PhD, CA, CRM, IGP  MARA Program Coordinator, San Jose State U
Leigh Issacs  CIP, IGP  Director, Information Governance & Records, Proskauer Rose LLP
Dennis Kessler  Head of Data Governance, European Investment Bank (Luxembourg)
Doug Laney, Infonomics pioneer & author of Infonomics, Caserta Consulting
Paula Lederman MLS, MBA Partner, IMERGE Consulting & U of Toronto (Canada)
Rafael Moscatel, CIPM, CRM, IGP  Managing Director, IG, Compliance & Privacy Partners
Michael Quartararo CEDS, PMP  President of the Association of E-Discovery Specialists
Dr. Gordon W. Romney, Ph.D, Computer Science Department at University of San Diego
Teresa Schoch MS, JD, CIPP/US/E, CIPM, CRM, IGP  Axiom Legal Services
Tyler Selle CRM, IGP, ERMm, Director of RIM, McKesson Corp.
George Socha JD, EDiscovery pioneer, co-creator of the EDRM & IG Reference Model
Dr. Pieter van der Walt MDQM, Data Integrity Manager, Discovery Limited (South Africa)
Chair: Robert Smallwood MBA, CIP, IGP, IG World, Institute for IG, author of Information Governance
Bundled Training & Testing Package
The CIGO Association has created the CIGO Pro™ training & testing package, which includes the 3-day live, online "CIGO Prep" course plus on demand access, CIGO Study Guide, mentoring access, one exam attempt, a two-year certification, and one membership in the CIGO Association. CIGO Pro™ is priced at $1,499, with some discounts available for the Inaugural Class.
More Information
Request more information at cigoa.org or by emailing: [email protected].
[/glossary_exclude]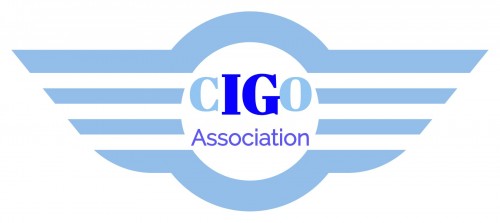 You may already have a formal Data Governance program in […]