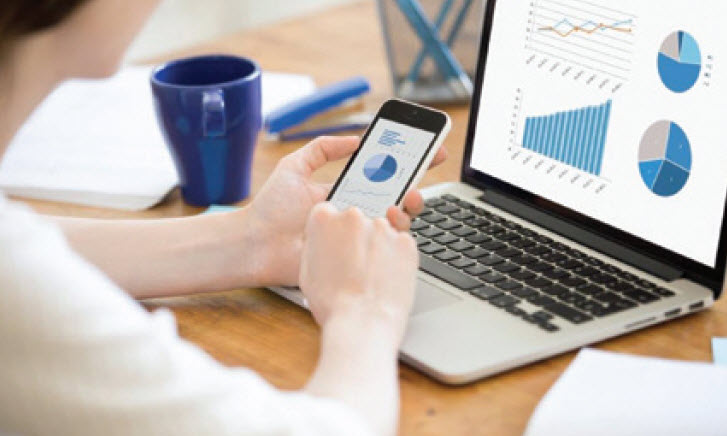 New 2020 Customers' Choice for Content Services Platforms
[glossary_exclude]Gartner recently announced its
Best Content Services Platforms of 2020
, as reviewed by verified customers through its Peer Insights Customers' Choice series. Gartner Peer Insights is a robust enterprise IT product and service review platform that hosts more than 255,000 verified customer reviews across 355 defined markets. In markets where there is enough data, Gartner Peer Insights recognizes the vendors that are the most highly rated by their customers through the Customers' Choice distinction.
Peer Insights Customers' Choice does not include an expansive vendor listing or proprietary graphic to help organizations select the best tools. Rather, it provides reviews that go through a strict validation process to ensure they are authentic and professional. Gartner Peer Insights are meant to be a complement to its expert-led research reports. The reviews are available here.
Laserfiche Earns the Highest Average Score
Laserfiche's Content Services Platform (CSP) received 129 verified reviews, with the highest average rating of 4.7 stars. 76 percent of its reviews were 5 stars and 22 percent were 4 stars. Laserfiche's closest competitors are Adobe and Microsoft, which both earned an average score of 4.6 stars. Laserfiche was also named a challenger in the 2019 Gartner Magic Quadrant for Content Services Platforms.
 Microsoft Received the Largest Number of Reviews
Microsoft's Office 365 earned 704 verified reviews, netting an average of 4.6 stars. 63 percent of those reviews were 5 stars, while 34 percent were 4 stars. The solution is recommended for those who have an investment in Microsoft, but some reviews say that clients have to use products in addition to SharePoint to round out its CSP features. The solution is enabled via a unified cloud-based platform that includes AI capabilities for content insight and process automation. Adobe received the second most reviews with 309, followed by Laserfiche at 129, and Box at 106.
 Gartner Recommends Using Customer Reviews to Supplement Vendor Evaluation
Where Gartner's Magic Quadrants are aimed at helping organizations identify vendors to keep tabs on in the overall marketplace, peer reviews are driven only by customer feedback based on specific experiences relative to unique technology environments. It is best to utilize all the tools at your disposal when assessing data center backup and recovery solutions.[/glossary_exclude]
You may already have a formal Data Governance program in […]