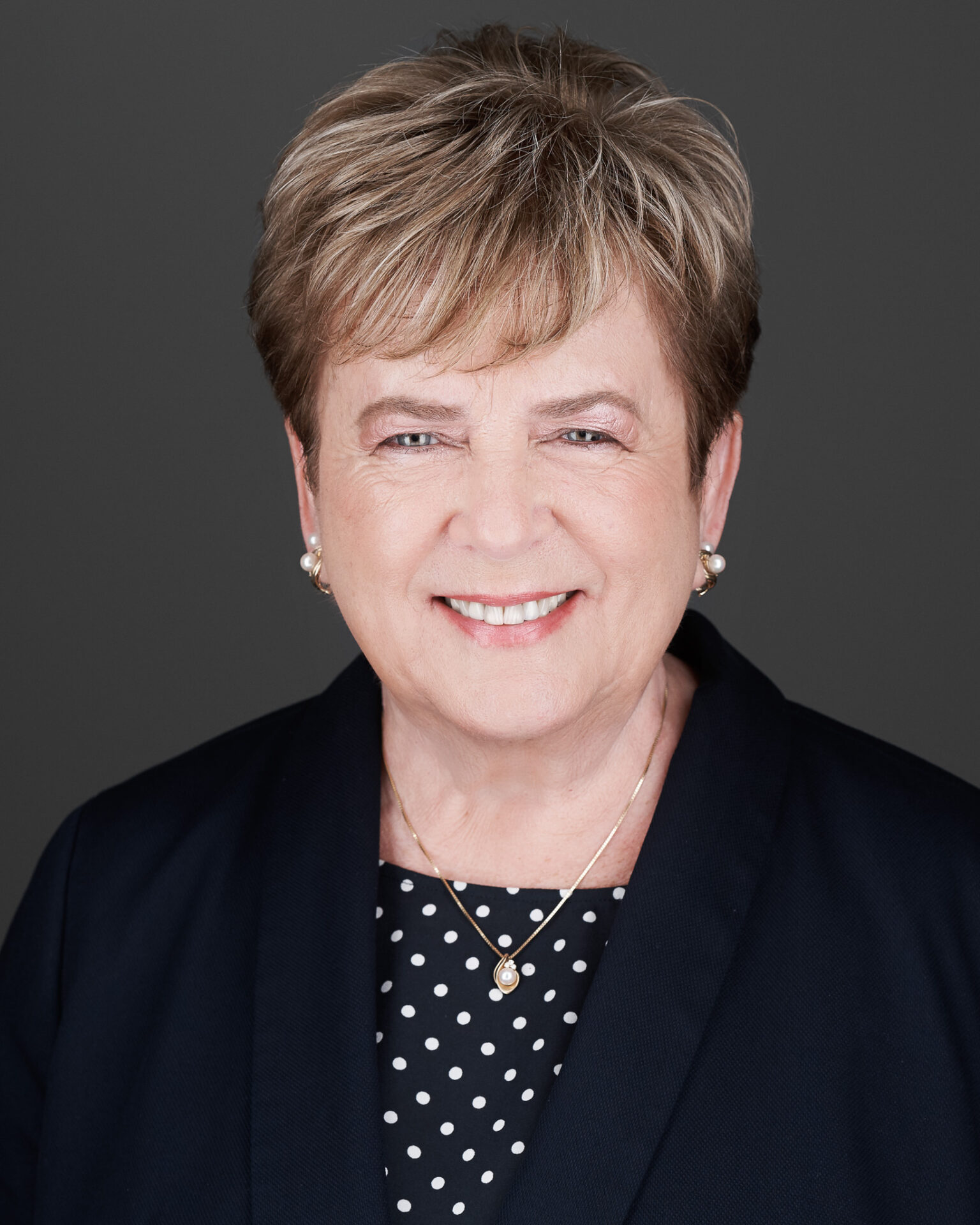 Interview with Pat Franks
[glossary_exclude] Dr. Pat Franks authored Records and Information Management (2013, 2018) and co-edited the Encyclopedia of Archival Science (2015), Teaching and Learning in Virtual Environments: Archives, Museums, and Libraries (2016), and the International Directory of National Archives (2018). Currently she leads a team exploring Blockchain Technologies through the 3D PDF Consortium, which contributes directly to the ISO Technical Committee on Document file formats, EDMS systems and authenticity of information. InfoGov World caught up with her in her office at San Jose State University.
Where did you grow up? Go to school?
I was born in Simpson, Pennsylvania. My records and archives perspective and philosophy were formed over a lifetime, from my earliest work experiences during high school as a bookkeeper in a local auto supply store and later participation in the practical business world as co-owner of an office support center to my experiences creating and teaching classes, as well as designing and supervising educational programs to prepare students to enter the fields of archives, records and information management, and information governance. My education reflects my kinship to both education and the business world, as I completed a Bachelor of Science Degree in Business Education, a Master of Social Science with a Business Administration emphasis, and a Doctor of Philosophy in Organization and Management with an e-commerce specialization.
How did you become involved in the San Jose's School of Information MARA program?
I had just completed my PhD in Organization and Management online through Capella University, obtained the CRM designation, and resigned from my professorship in New York to enter the world of consulting, when I saw an advertisement for an instructor to teach online for what was then the School of Library and Information Science—now the School of Information. Having benefitted from online education myself while working full time, I recognized the value this type of program would bring to others. The two major qualifications were that the applicant had a relevant Ph.D. and was a Certified Records Manager. I immediately applied for the position that allowed me to teach and to coordinate the soon to be launched Master of Archives and Records Administration degree. This year marks the 10th anniversary of the program that began with 8 students and now has more than 100 actively enrolled students.
Could you tell us about The International Directory of National Archives?
Between September 2016 and November 2017, a colleague, Dr. Anthony Bernier, 46 students and alumni of the iSchool, and I participated in a research project that resulted in the publication of the first ever International Directory of National Archives.
The purpose of the work is to bring together profiles of the national archives (or equivalent institutions) of as many countries as possible. The International Directory of National Archives is more than a compilation of the names of institutions and their contact information. The Directory provides a profile of each of 198 countries based on publicly available information gathered from websites, social media sites, journal articles, and books; assistance provided by current and past heads of archives and members of their staffs; and communications exchanged with scholars who have conducted their own research in some of the archives under review.
The reader of the Directory will become aware of both the differences and similarities in the mission and vision, size and scope of operations, external environment, governing laws, and resources allocated to the archival and records management efforts among these countries. The Directory will serve as a benchmark from which to determine the progress, or lack thereof, made by these countries into the future.
Today's "memory keepers," archivists and records keepers, are tasked with not only preserving evidence of events and actions that thook place in the past but also capturing progecting, preserving and making accessible evidence of events and actions taking place today.
While the Directory is a worthwhile reference work, the data gathered can be viewed through various lenses. Today's "memory keepers," archivists and records keepers, are tasked with not only preserving evidence of events and actions that took place in the past but also capturing, protecting, preserving and making accessible evidence of events and actions taking place today.
How does the IDNA book relate to RIM?
This is a good question. When some think of "archives" they think of cultural heritage and reflections of days past. However, as Dr. Ian Wilson, former Librarian and Archivist of Canada, stated in the forward to this book, "Records document borders and boundaries, the rights of government, individuals and corporate entities within society, military service, land use, community and family history, immigration, and a host of other daily concerns. Just recently, new insights have emerged as ships' logs and early aerial photographs show environmental change, and genealogy based on the archival record has become a growth hobby and basis for tourism."
What other projects have you been involved with? Which one is the most memorable?
I've had the privilege of working with a colleague, Dr. Luciana Duranti of the University of British Columbia, on two projects. The first resulted in the publication in 2015 of the Encyclopedia of Archival Science. The second work is due for release later this year the Encyclopedia of Archival Writers, 1515-2015. Both of these "Encyclopedias" include entries related not only to archives but also topics including records and information management, information governance, digital curation, and digital preservation. However, the publication of which I am most proud is the book, Records and Information, first published in 2013 by the American Library Association. The second edition was released in August of 2018. Both editions have been used in university classrooms as well as recommended by the Institute of Records and Information Managers for those preparing to achieve the Certified Records Analyst and Certified Records Management designations.
How has records management changed in the last few decades? Emphasis on information as an asset.
According to ISO 15489-1:2016, the International Standard for Records Management, a record is "information reated, received and maintained as evidence and as an asset by an organization or person, in pursuit of legal obligations or in the transaction of business." Records management had traditionally been concerned with declaring records as "immutable" so that they could provide evidence of actions and transactions, especially when in pursuit of legal obligations. Records managers today are aware of the value of information to the organization to achieve their business goals. Records management programs are increasingly considered the keystone of a strong Information Governance program, and records management concepts are being applied to enable organizations to create and capture records to meet requirements for evidence of business activity as well as to take appropriate action to protect the authenticity, reliability, integrity, and usability of information as business context and requirements for their management change over time.
Rapid introduction of Disruptive Technology.
Disruptive technology has always presented challenges that records management programs are in place to meet—consider the printing press, the electronic typewriter, and the personal computer—but new technology is now more complex and introduced at a much more rapid pace. Today, we must consider the types of records created through and stored in the cloud, social media, and blockchain technology. We must be aware of the type of data created and exchanged as part of the Internet of Things (IoT) by networked devices, such as self-driving vehicles and home appliances that contain electronics, software, actuators, and connectivity functionality. Those responsible for the organization's digital assets must continually scan the horizon for emerging and developing technology to understand if and how they will impact the organization's ability to create, capture, manage, preserve, and delete evidence of and information about business activities and transactions.
Increased information volumes and new information types.
Increasing information volumes and new information types continue to challenge records managers. As a result of the growth in the volume and variety of data produced, traditional methods of managing records are no longer effective. Advances in technology, such as artificial intelligence and machine learning, are being applied to classifying information for further action. Workflows are employed to automate records management functions, including both the declaration of records and their deletion.
Increasingly complex data protection laws.
Organizations must comply with increasingly complex data protection laws, such as the EU General Data Protection Regulation (GDPR). In the U.S., the California Consumer Privacy Act of 2018 grants consumers the right to have a business delete their personal information with some exceptions. This means, in spite of the advice by some to "keep everything," systems must include features that facilitate deletion. Regulations such as these and increased pressure from citizens are forcing business and the government to rethink their data retention policies and accelerate the disposal of non-essential content.
Even a technology giant like Facebook is vulnerable to such attacks
What do you view as the biggest threat to data privacy?
Malicious actors, both inside and outside the organization are the biggest threat to data privacy. I know that covers a lot of territory, since there are a variety of ways in which they can wreak havoc. As recently as November of 2018, Marriott International announced that the Starwood guest reservation database was breached, up to 500 million guests were involved, and for approximately 327 million of those, the information included some combination of name, mailing address, phone number, email address, passport number, Starwood Preferred Guest account information, date of birth, gender, arrival and departure information, reservation date, communication preferences, and encrypted payment card numbers. Starwood guests who had a reservation between 2014 and up to September 10, 2018 were impacted. In January of this year, we learned that further analysis of the data revealed the number was far less than originally announced (possibly 380 million rather than 500 million) due to duplicate information. This breach resulted in a decrease in the value of Marriott's shares on the stock market.
Even a technology giant like Facebook is vulnerable to such attacks. We learned in September of 2018 that more than 50 million accounts were compromised in a massive hack due to the exploitation of vulnerability in Facebook's code. The European regulatory agency that oversees Facebook said it was investigating Facebook's response to the hack on two levels: establishing whether it did enough to protect user data and whether it notified regulators of the breach within a 72-hour time period as required under GDPR. If Facebook violated the new law, it could be required to pay a fine of as much as $1.63 billion, or 4% of their annual revenue.
What advice can you offer today's MARA graduates?
Professional certifications are highly valued and often listed as required or desired in job announcements. Since 2016, MARA graduates have been granted credit for 5 parts of the 6-part ICRM examination. They should definitely take advantage of this opportunity to apply for part 6 to become Certified Record Managers. In addition, 10 of the required courses they take while in the program are pre-approved to sit for the Certified Archivist exam offered through the Academy of Certified Archivists. They should pursue this credential as soon as possible after graduation. Depending on the electives they select, MARA graduates should also be in a position to pass the examination to become Information Governance Professionals.
In addition to obtaining professional certifications, MARA graduates should become active in professional associations, build their professional networks in both the physical and virtual domains, and engage in life-long learning (whether formal education or professional development opportunities).
DR. FRANKS IS A PROFESSOR AT SJSU'S SCHOOL OF INFORMATION WHERE SHE COORDINATES THE MASTER'S DEGREE IN ARCHIVES AND RECORDS ADMINISTRATION. SHE ALSO SUPERVISES THE VIRTUAL CENTER FOR ARCHIVES AND RECORDS ADMINISTRATION (VCARA) IN SECOND LIFE. FRANKS WAS A MEMBER OF THE INTERPARES TRUST RESEARCH PROJECT (2013-2018) WHERE SHE LED TWO TEAMS: 1) SOCIAL MEDIA AND TRUST IN GOVERNMENT AND 2) RECORDS RETENTION AND DISPOSITION IN A CLOUD ENVIRONMENT. SHE IS CURRENTLY WORKING ON A NEW BOOK TO BE PUBLISHED IN 2019, THE ENCYCLOPEDIA OF ARCHIVAL WRITERS, 1515-2015. SHE MAY BE REACHED AT [email protected].[/glossary_exclude]
You may already have a formal Data Governance program in […]