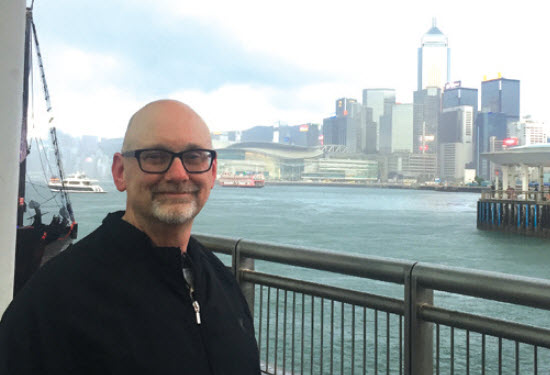 Interview with Ken Withers
[glossary_exclude]Ken Withers is the Deputy Executive Director of The Sedona Conference. Since 1989, he has published several widely-distributed papers on electronic discovery, hosted a popular website on electronic discovery and electronic records management issues, and given presentations at more than 300 conferences and workshops for legal, records management, and industry audiences. His publications include,
Ephemeral Data and the Duty to Preserve Discoverable Electronically Stored Information
in the
University of Baltimore Law Review
(2008);
Living Daily with Weekly Homes
in the
Texas State Bar Advocate
(Summer 2010); and
Risk Aversion, Risk Management, and the Overpreservation Problem in Electronic Discovery
in the
South Carolina Law Review
(2013). From 1999 through 2005, he was a Senior Education Attorney at the Federal Judicial Center in Washington D.C., where he developed Internet-based distance learning programs for the federal judiciary concentrating on issues of technology and the administration of justice. Ken also contributed to several well-known FJC publications, including the
Manual for Complex Litigation, Fourth Edition
(2004),
Effective Use of Courtroom Technology
(2001), and the
Civil Litigation Management Manual (
2001).
IG World: Where did you grow up? Go to school?
I was born in Petersburg, West Virginia and grew up in upstate New York (Albany, Utica, and Boonville) and Providence, Rhode Island, as my father was a Baptist minister and we moved a lot. I am a high school dropout. Seriously. I never even got around to getting a GED. Perhaps I will go back and finish high school someday, but high school students today are much smarter than I am and I'm afraid I'd be crushed by the competition. Still, whenever I bike past the Phoenix Coding Academy at Central High School, I think to myself, "if that existed fifty years ago, I might have stayed and graduated…"
When I turned 16, I could legally drop out without being arrested for truancy, and promptly did so. A few months later I managed to talk my way into Northeastern University in Boston. After the first term I was on the dean's list, where I stayed, on and off, for five years (working the whole time, as my father flatly refused to support this madness). The college admission folks never followed up on that high school diploma issue. After graduating from Northeastern, I worked for three years in advertising and PR before applying to Northwestern Law School in Chicago. They never asked about the high school diploma either. Later, while studying for the bar exam, I used to have a recurring nightmare that I would be hauled before the bar authorities and told that because I never graduated from high school, I'd have to go back to get Phys Ed credits before I could be admitted to the bar. "Here are your blue shorts," they'd say, as I'd hang my head in shame.
How and when did you become interested in e-discovery? What changes have you seen in the last five years in that market space and what trends do you see emerging?
I was doing eDiscovery before there was a word for it. I loved civil litigation, computers (such as they were in the 1980s), and the emerging challenges of discovery. The first time I spoke to an audience about what came to be called "eDiscovery" was in 1987. Only a handful of us—John Jessen, Joan Feldman, a couple others—were talking about this, so I immediately became a big fish in a very small pond. But I hated the actual work of eDiscovery, which in those days consisted of organizing teams of paralegals and first-years into document review chain gangs, manually coding hundreds of thousands of paper documents and entering the data into a proprietary database, and later a hacked library card catalog system. That, sadly, was also state-of-the-art at the time.
In the mid-1980s I noted that much of the paper discovery we were receiving from clients and opponents alike were generated from computer files. Remember VisiCalc, ARPANET, and Wang word processors? Probably not. But in Boston in 1986, everybody was using Wang, converting to Lotus, and if you were a defense contractor at one of the big universities, you had access to this thing called email. My idea was that paper discovery was expensive and wasteful. It would be cheaper, faster, and easier to manage if we kept everything in native format and just produced electronic files.
It's an entirely different world today. There is now a multiple-billion-dollar eDiscovery industry, an entire field of technology, and advances in methodology that would make it pointless for me to try to return to the active practice of law. I'd need to go back to school and learn it all over again. I am particularly struck by the growth of AI applications for eDiscovery, which is something that I advocated back in the last century, and nobody picked up on until Jason Baron and Maura Grossman took up the cause much later.
… perhaps the most significant development has been the incorporation of eDiscovery into the broader field of Information Governance (IG).
But perhaps the most significant development has been the incorporation of eDiscovery into the broader field of Information Governance (IG). From the start, I always believed that eDiscovery was more efficiently run if the organization's IG operation was robust, and one my saddest memories is of a pointless discovery project, that forced the client to spend millions. There was a warehouse of boxes, all neatly organized and labelled with document destruction dates that were ten years or more past. The client had downsized its IG operations out of existence in a fit of ill-considered budget cuts and ended up with millions of paper documents that should have been destroyed long ago. Only the indices that described the collection had been destroyed, so we had to reconstruct the whole catalog on very short notice before making any further preservation or disposition decisions. That would never happen today, would it?
How did you get involved with the Sedona Conference, and could you give us a brief history of the organization and its accomplishments?
By 2000, I had moved from the Social Law Library in Boston to the Federal Judicial Center, from state court judicial education on law-and-technology issues to federal court judicial education on the same topic. It was like getting traded to a different baseball team, but still playing the same position. One of my assignments was to assist the Civil Rules Advisory Committee of the Judicial Conference, which was then deliberating over the proposals that would become the 2006 Amendments to the Federal Rules of Civil Procedure. Some of the judges serving on that Committee were invited to participate in a conference on "complex litigation" being held somewhere in the hills of Arizona. I was assigned to accompany them.
After my first Sedona Conference, I was hooked. The concepts of dialogue and consensus—in contrast to the endless debate in the rulemaking process—just seemed right to me. And I got along well with Sedona's founder and executive director, Richard Braman, who asked me to help with future events, especially with state and federal judges who wanted to attend or whom Richard wanted to invite as faculty. In the early days, Sedona was just a "conference," three annual CLEs on complex litigation, antitrust, and intellectual property law, held in Sedona, for an audience that couldn't exceed 65 people. But the participants wanted more—they wanted to create solutions to the problems, rather than just discuss them. Jonathan Redgrave, John Jessen, and others convinced Richard to form "Working Groups" that would study issues between the conferences, and then present papers at the conferences. This would be more than just CLE: it would be a think tank, similar to the American Law Institute, only open to anyone who wanted to join. Working Group 1 was launched, which would concentrate on eDiscovery and related issues. We thought it would last a couple of years, produce a few reports, and disband.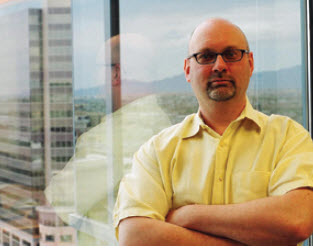 We were very wrong – it still is active, has about 600 members, and has continued to produce Principles, Guidelines, and Best Practices that are cited by judges across the country, and even internationally. But the success of WG1 came at a very bad time. Richard was diagnosed with terminal cancer and needed to recruit a successor while he was still relatively healthy and active.
I remember that Board meeting in Sedona, when everyone turned to me. I had no intention of assuming Richard's role, but I agreed (after a negotiation between Richard and Judge Barbara Rothstein, who was my boss at the FJC at the time) to relocate to Arizona and assume administrative responsibilities during the anticipated transitional period, until a new Executive Director could be found. It didn't work out exactly as planned. Richard stayed healthy enough to work every day for years, and he drove every candidate for his replacement crazy. Meanwhile, the Sedona Conference grew to over 1,000 members in ten Working Groups, with several new employees and a greatly expanded program of events and publications. Richard passed away in 2014 – nearly ten years after he was diagnosed. But he used that decade to good advantage, and five years later, we're still growing under the leadership of his successor, Craig Weinlein.
Sedona Conference publications have been cited in several hundred court opinions and provided the basis for the 2006 Amendments.  Our eDiscovery casebook is the standard in law schools, and our Guidelines on Protective Orders and Pubic Access, while dated, is still a basic training document for court clerks nationwide.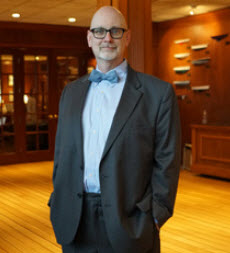 We are one of the few American NGOs that European data privacy authorities regularly meet with, and our Patent Litigation Commentary series is highly regarded. And all this is free from our website, thanks to a group of 40 or so loyal law firm and corporate sponsors, none of whom demand anything more than we do our best to create consensus-based, non-partisan analysis and guidance.
What are the longer-term plans for the Sedona Conference group? Any particular emerging areas of focus, or changes in direction?
We plan on more of the same. The newest working group, WG12, is concerned with trade secret identification and protection. Our annual International Programme on cross-border data transfers, held in Hong Kong last month, was a great success, and we will continue that event in different regions of the world. And our International Patent Litigation program, based on the work of WG 10, will be held in Ireland this fall. It's an exciting time. I think the biggest growth area will be in privacy and data security, which touches on all the Working Groups, but is led by WG11, which will be meeting in Montreal in September. We're a long way from those little conferences of 65 people in the red rock country of Arizona, and all the while, we've maintained our "public charity" status. No sponsor contributes more than 2% of our operating budget, we maintain a comfortable financial picture, we owe nothing to any particular interest group, and our doors are open to anyone who wishes to participate in dialogue (not debate) and consensus-building.
What are the most rewarding activities that you participate in with the Sedona Conference, and why?
The annual International Programme is by far the most fascinating activity, to my mind. We meet in a different part of the world every year, and we've developed close relationships with lawmakers and the legal profession in each of those countries. We're concentrating on cross-border data transfer issues, with their considerable privacy concerns, both in the context of discovery and in day-to-day business. And the challenges are enormous. That's on the substantive side. But on the personal side, The Sedona Conference has evolved into an extended global family. We celebrate marriages and births, mourn deaths, and really get to know one another, despite our many differences.
We hear you were a rodeo rider in your younger years. How did you get started in that sport, and what lessons did you take away from it?
Fake news: I wasn't a rider. I was a safety officer in amateur rodeo. I rode, of course, but not competitively, and usually to rescue a hapless contestant who got in trouble in the arena. And I had another role, and that was to police the professional contestants who entered the amateur events. The pros were forbidden to do so by their contracts with professional talent organizations, but they couldn't get much practice in between official pro events. So, they would register in the amateur events under assumed names. I'd spot them and provide some unsolicited legal advice, chiefly to protect the club sponsoring the event, but I was probably guilty of conspiracy to breach contract. We'd let them compete, but I'd grab the PA microphone occasionally to announce a "no camera" event. Spectators were told to put their cameras away for this event so there wouldn't be a photographic record, and ushers in the stands would enforce the rule. I provided the same quasi-unlawful service to musicians who were bound by similar contracts that prevented them from joining jam sessions in basement clubs in Boston. I felt sorry for these kids—they deserved better treatment by their respective talent agencies and record labels. And in the very first solo case I argued before a judge, I successfully got a Grammy-winning Salsa band out of an onerous, one-sided contract with a major record label.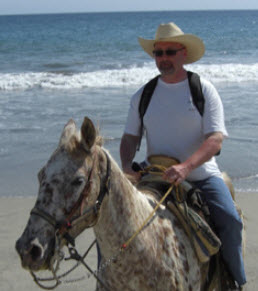 I learned a little about entertainment law, but the rodeo experience in particular taught me something about the value of diversity: men, women, old, young, amateur, pro, European, African, Central American, Native American, gay, straight, bovine, human: everyone was welcome to get out in the area or on the stage, try their luck, learn some skills, and help build a team. My impression from the pros who participated was that amateur rodeo was more enjoyable and rewarding than pro events. Didn't pay anything, however.
If you could have dinner with three historical figures, who would they be, and why?
Now, that's a really tough question, and I could probably name a dozen. If I must choose, I would probably say:
William Morris, the Victorian-era industrial designer and utopian social theorist; I visit his house in Hammersmith and former showrooms at Liberty's whenever I'm in London
Frank Lloyd Wright, for the sheer entertainment value of listening to an unapologetically egotistical genius. Dinner would need to be in one of the Oak Park homes, of course.
James Baldwin, because who wouldn't want to have dinner with James Baldwin?
Ask me again next week and it'll be three totally different people.
What is your favorite food, and your favorite drink, and why?
I'm from good Welsh stock, so I have to love lamb, in any form: roasts, stews, shish kabob, gyros. Indian lamb curry over aromatically-spiced creamed spinach is my idea of Heaven. But being Welsh, I'll also enjoy almost anything in a cheese sauce. I was diagnosed as diabetic a few years ago, so I had to un-learn my love of potato, rice, bread, and pasta; I lost 35 pounds in the process. I still occasionally succumb to intense desire for loaded Chicago deep-dish pizza, but I know I shouldn't. On the beverage side, I used to brew my own beer and loved hard cider, but I had to give that up as well. These days I drink a lot of mocha, hot or iced, that I make myself from scratch, using sugar-free ingredients. The combination of coffee and chocolate is irresistible. I've even created a powered version that I can take on the road with me, as I can't order much of anything in a café or pub anymore; it'll be loaded with either carbs or sugar.[/glossary_exclude]
You may already have a formal Data Governance program in […]