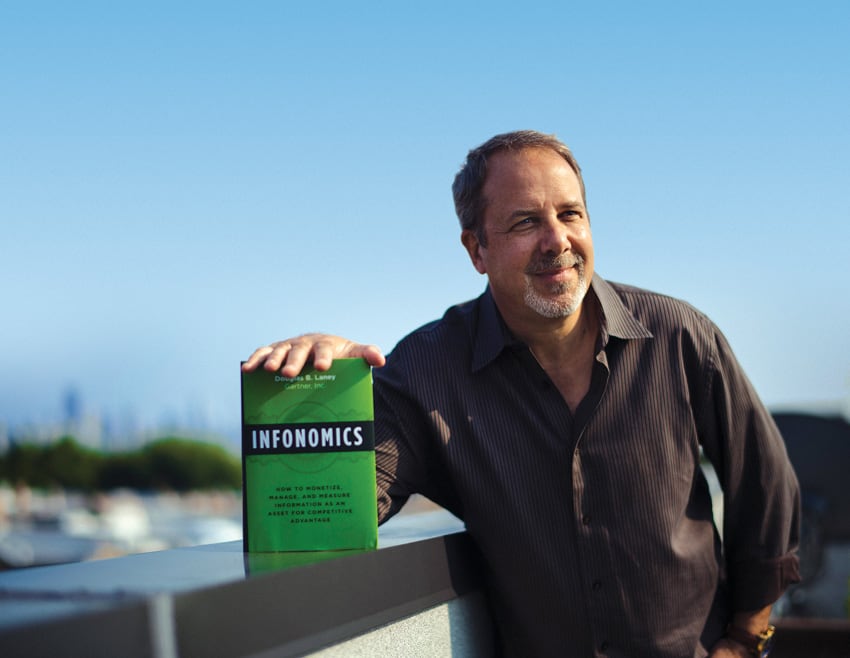 Infonomics – An excerpt from Doug Laney's new INFONOMICS book
Infonomics is the theory, study, and discipline of asserting economic significance to information. It provides the framework for businesses to monetize, manage, and measure information as an actual asset. Infonomics endeavors to apply both economic and asset management principles and practices to the valuation, handling, and deployment of information assets.
As a business, information, or information technology (IT) leader, chances are you regularly talk about information as one of your most valuable assets. Do you value or manage our organization's information like an actual asset? Consider your company's well-honed supply chain and asset management practices for physical assets, or your financial management and reporting discipline. Do you have similar accounting and asset management practices in place for your "information assets?" Most organizations do not.
When considering how to put information to work for your organization, it's essential to go beyond thinking and talking about information as an asset, to actually valuing and treating it as one. The discipline of infonomics provides organizations a foundation and methods for quantifying information asset value and formal information asset management practices.
Infonomics posits that information should be considered a new asset class in that it has measurable economic value and other properties that qualify it to be accounted for and administered as any other recognized type of asset— and that there are significant strategic, operational, and financial reasons for doing so. Infonomics provides the framework businesses and governments need to value information, manage it, and wield it as a real asset. Aptly, the topic coincides with the objectives and responsibilities of one of the hottest roles in businesses today: the chief data officer, or CDO. Most of the thousands of CDOs appointed in the past few years have been chartered with improving the efficiency and value-generating capacity of their organization's information ecosystem. That is, they've been asked to lead their organization in treating and leveraging information with the same discipline as its other, more traditional assets. This book is for them.
This book also is for CEOs who want to guide their organizations from just using information to weaponizing it. It is for CIOs who want to transform their organizations from regarding information as "that stuff IT manages" into a critical business asset. It's also for the CFO who is heads-up to the economic benefits of information, but is looking for ways to better understand, gauge, and financially leverage these benefits. And this book is also for the enterprise architect who wants a new set of tools to create novel information-based solutions for the organization, and for academics in business and computing sciences forming and shepherding the next generation of leaders into the Information Age.
You may already have a formal Data Governance program in […]