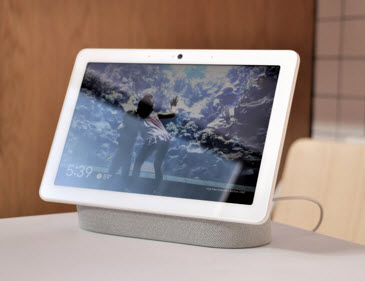 Google is Listening in – Accidently?
[glossary_exclude]Have you recently purchased a Google Nest? If so, you might want to know that the latest foray into home security was hiding something from you––microphones. And if you're curious why you haven't heard about it, then it shouldn't surprise you to learn that Google "forgot" to tell you. Though the notion of forgetting to disclose something that is a feature and not a bug feels disingenuous at best.
A statement from Google tried to distance the company from purposely misleading consumers:
"The on-device microphone was never intended to be a secret and should have been listed in the tech specs. That was an error on our part. […] The microphone has never been on and is only activated when users specifically enable the option. It was installed in the devices in order to support future features 'such as the ability to detect broken glass.'"
While it is obvious that an error was made, the idea that a company steeped in user privacy violations inadvertently failed to include the microphone in the product specifications is laughable. Nest Secure retails at $399, which is quite a bit of money to spend in order to voluntarily be spied on for data-mining purposes (by simply using voice recognition technology). And with the announcement of Google assistance capabilities, the company revealed ineptitude and malice in equal measure.
Those familiar with Google's previous privacy issues (such as millions of dollars in fines for violating GDPR) will not be surprised to learn that the "accidental microphone" has been installed on the Nest since 2017, which seems to weaken the position of merely an oversight.
And if privacy concerns weren't bad enough, a hacker recently accessed a Nest Cam in the Bay area, convincing the family that the U.S. was under a nuclear attack carried out by North Korea. Another user in Arizona was the victim of a hacker taking over the Nest cam; and yet another breach in the same month saw a hacker threatening to kidnap a family's child.
If Google (or Facebook) is any indication, consumers will continue to look past privacy violations by Big Brother.[/glossary_exclude]
You may already have a formal Data Governance program in […]