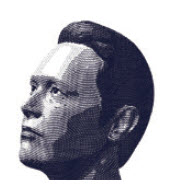 Elon Musk Fined
[glossary_exclude]In our fall issue,
IG World
highlighted the potential implications of tweets by principals of publicly traded companies. Compliance is a serious matter for public companies and the SEC has made it known they will take action to ensure compliance, even from rouge CEOs. In response to the SEC action, Elon Musk agreed to step down as chairman. The SEC lawsuit resulted in a $20 million dollar fine and the addition of two new independent directors to Tesla's Board.
It is no surprise that Tweeting speculative corporate information would be a SEC compliance violation. Keeping corporate secrets is a fundamental responsibility for all senior executives. It seems simple and yet in these days of ubiquitous sharing on social media it is easy to see how the boundaries of compliance and behavior can get mixed up. IG can't control Elon Musk, but it can provide leaders with the ability to minimize risks.
Elon Musk is a wonderful example of the inflection point between compliance and behavior. Tesla's newly independent Board would benefit from using IG tools to put a value on the risk associated with his entrepreneurial leadership.[/glossary_exclude]
You may already have a formal Data Governance program in […]