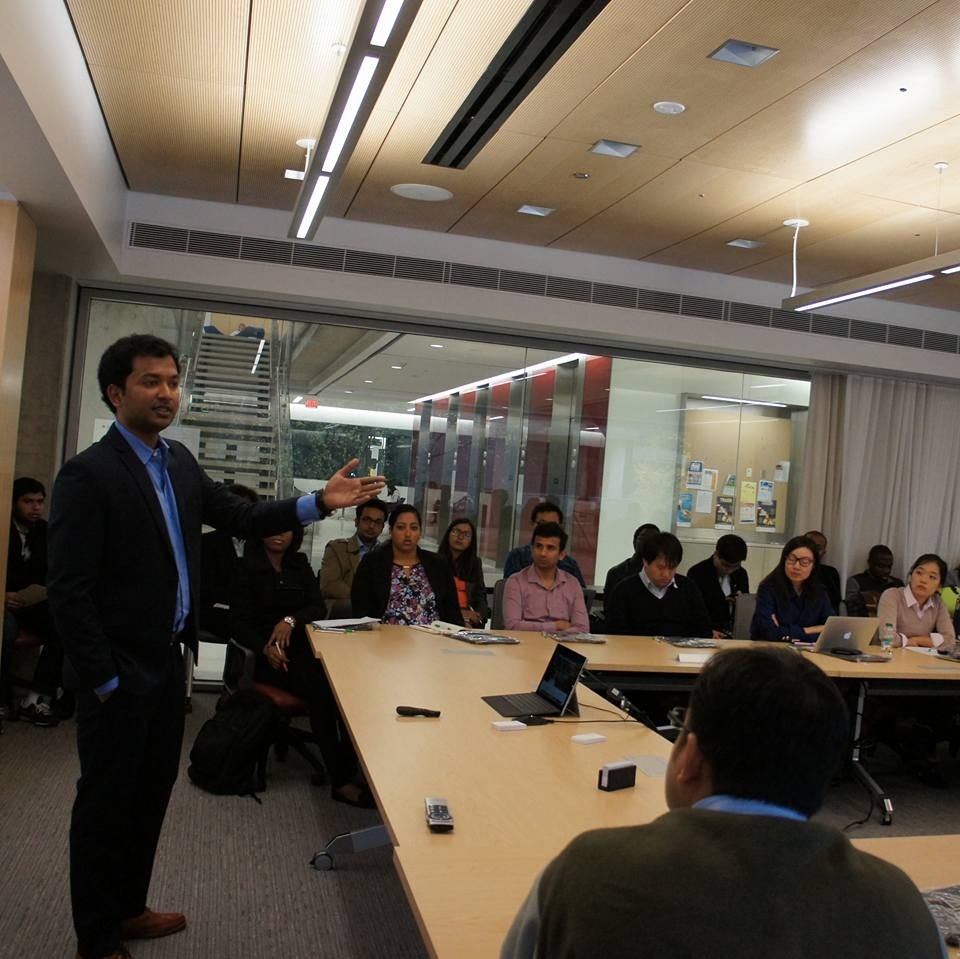 Data Governance – A conversation with Sowmya Kandregula
[glossary_exclude]Today we are visiting with data governance expert Sowmya Kandregula, Chief Data Officer at D.C.-area boutique consulting firm that specializes in integrating, consolidating and enriching data.
1. Where did you grow up? Go to school?
I grew up in Vishakhapatnam, a city located in southern India, also called as the "Vizag." It is popularly known as, the "City of Destiny" for its beautiful coastline. It is a blend of rich heritage with history dating back to 6th century B.C., and also modern development with various information technology (IT), pharmaceutical, manufacturing, ship building and defense industries booming across the city.
Most of my childhood was spent in Vishakhapatnam. I pursued my Bachelors in Electronics Engineering from Jawaharlal Nehru Technology University (JNTU), a prestigious university from India where I graduated amongst the top 3% of my class.
2. What were your career goals early on?
Math was my most favorite subject at school. While I was in my 12th grade, I used to teach math to my juniors (9th and 10th grades).  Growing up, I nurtured a dream of becoming a math professor. But, as they say, destiny had other plans and I pursued an Engineering degree. Intrigued by numbers, I was naturally drawn to data and eventually developed skills and landed in the space of data management.
I also contemplated screenwriting as a career. I wrote a few movie scripts and approached a few production houses.
3. What is your career advice to college students just starting in IT disciplines?
Information Technology (IT) is an ever-evolving field. I strongly believe that to have a sustained growth in the field of IT or any discipline related to technology, one must have two skills:
• Willingness to learn continuously: The dynamics of the IT industry is such that you need to constantly upgrade your skills, be a keen observer of industry trends and learn new skills accordingly.
• Agility to adapt: Adaptability I feel is critical for a young graduate because the uncertainty that lies ahead is something they need to be prepared for. It can be about career or any aspect of life. Students need to be open and adaptable to embrace any situation and quickly learn to move on with the requirements thrown at them.
4. How do you define Data Governance (DG), and how has the discipline changed over the last decade or so?
Data Governance is a discipline that embraces people, processes and technologies needed to manage and protect the data assets.  Over the last decade, Data Governance has blossomed from a "good to have" into a "must have" business requirement. Enterprises fully comprehend the importance of data as the most asset guiding them in decision making process.
Since data governance ensures data accuracy and correctness, enterprises are willing to invest into data governance programs and understand its significance as a core business process. A Data Governance framework acts a guideline to maintain data quality and data quality management.
5. What is the biggest mistake you have seen companies make in data governance programs?
In my experience, I have come across a few organizations who do not understand the ramifications of not having a proper DG program in place. I agree that at times executive leadership needs to consider the return on investment (ROI) for projects; but with the world moving towards data driven decision making, governing your data assets is of paramount importance. Depending on wrong data to make decisions can prove to be catastrophic for an organization's existence.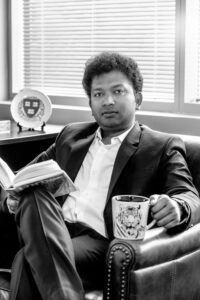 It is my observation that some enterprises do not understand the big picture and invest based on ROI calculations. Although the results may not be visible immediately, a strong DG program will have an everlasting impact for any enterprise.  Enterprises need to understand that poor quality data affects the entire ecosystem—sales folks chase the wrong prospects; marketing campaigns do not reach the target segment, and delivery teams are busy cleaning up flawed projects. An effective DG program is the answer to eliminate such issues.
6. What are the first few important steps companies should take to improve their data governance approach?
Designing good DG requires stepping back from day-to-day decision making and focusing on identifying the fundamental decisions that need to be made and who should be making them. For any organization to implement an effective DG, it needs to be embedded at the organization policy level and begin with designing a DG policy in alignment with organization policy. I would reckon the following to be the three (3) main steps and factors that any enterprise should consider before embarking on a DG journey:
a) Approval of Executive Leadership (leadership)
Lack of data leadership is the most common problem most organizations are facing today. The lack of understanding of the impact data brings on business has led to the absence of the necessary roles and responsibility at the top management levels. Note that its strategic decision and not a tactical one.
b) Bring in the Right Team (people)
Bringing in the right talent and defining roles and responsibilities for those involved in the DG program is extremely critical. Positions like Chief Data Officer are now finding relevance in some organizations where not just IT, but the whole organization is making efforts to be a part of data governance.
c) Select the Right Tools and Technologies (technology)
Last but not the least, the right choice of tools and technologies is critical for the success of DG program. With multiple choice available in the market, one critical factor I feel is that your solution should be scalable and modular to adapt to the changing business requirements and also be able to support a host of available data management tools and software. Secondly, before you proceed to buy any tool, you must know if your organization is ready and evaluate the tools according to the requirement to avoid getting lost in the list of features being offered by multiple providers.
7. How do you typically go about the DG implementation?
a. Prioritize areas for improvement: Although it may seem like a good idea to tackle all issues at once, organizations must objectively assess where improved DG can bring the most immediate benefit to the organization. This basically defines a strategy for DG implementation.
b. Choose a model for a DG team: While there are many DG models, an organization must proceed with a model that best fits their operating model. A common data governance model consists of:
Steering Committee: includes executive sponsors in business and IT, as well as the chair of the DG Office.
Data Governance Office: works with all business units and IT so that data governance and strategies are common throughout the organization.
Data Governance Working Group carries out much of the implementation work.
c. Maximize information availability: Data cannot be managed if it is not readily available and accessible. Data is available in disparate and diverse formats. Therefore, organizations must invest and leverage latest technologies to ensure that data is easy to obtain for management.
d. Create roles, responsibilities, and rules: As a next step, the organization must define a framework clearly identifying roles, responsibilities, and business rules for data access.
e. Establish an accountability infrastructure: Assigning "ownership" to each information asset and defining policies and workflows that hold people responsible for the state of those assets is a key function.
f. Develop a feedback mechanism for process improvement: Finally, there must be a feedback mechanism built into the process that allows for continual assessment and improvement of data governance activities. Monitoring information assets over time will give a clear picture of how initiatives are performing and provide a way to identify both successes and failures in the process, so corrective action can swiftly be taken as needed.
8. How does data enrichment tie to harvesting information value using Infonomics principles?
In my opinion, data enrichment and Infonomics work in tandem. From a correlation perspective, the output of data enrichment – "enriched data" becomes input for Infonomics.
Data enrichment begins with the process of merging external data to the existing enterprise data so that enterprises can gain deeper insights from the data. For enterprises, enriched data is detailed and thus more valuable in helping them make informed decisions.
Whereas, Infonomics is an emerging discipline of managing and accounting for information with the same formality as other traditional assets (e.g., financial, physical, and human capital), it involves studying the production and consumption of information and the transfer of money to produce, sell or obtain it.
Simply put, Infonomics is the economics of information and relies on three basic principles:
Monetization: Creating economic benefits from information asset
Management: Managing information assets by applying best practices and principles
Measurability: Analyzing and gauging to improve the information assets' economic characteristics
Going forward, Infonomics will garner more credibility in transitioning a critical business process.
9. What is the end result or output of your work, i.e. what impact and value have your services provided to some leading clients?
Delivering a robust DG framework is the expected outcome for most engagements. My focus has been centered around information governance, metadata management, data privacy and regulatory compliance.
One of my early engagements as a DG specialist was with an American multinational financial services company. I was instrumental in building an Enterprise Data Governance Center (EDGC) in compliance with the Basel Committee on Banking Supervision's (BCBS) regulation number 239 that establishes the banking standard on risk data aggregation and reporting. I was able to deliver the result within a 10-month timeframe while the original timeline was about 18 months.
I worked with a Canadian based financial organization wherein the Chief Data Office (CDO) selected our firm to be the Enterprise Data Governance platform. The target state vision is to use our approach for managing the DG process for the Enterprise CDO as well as across the various platform Data Management Offices (DMOs). I`ve undertaken a proof of concept to test a pre-defined set of use cases that were developed by the US Data Office. The use cases cover a diverse set of topics including Data Governance and Policies, Data Quality Standards and Controls, Data Analytics and Reporting, Data Architecture as well as other features.
More recently, I managed and led enhancements for modules such as—Privacy by Design (and) automation of Data Subject Access Rights (DSAR) in pursuance with General Data Protection Regulation (GDPR) and California Consumer Protection Act (CCPA) regulations along with governing the COVID-19 Data Sets for a global, science-led biopharmaceutical business.
10. Given your penchant for mentoring folks, what have you done outside of your regular work schedule?
Recently, I won the coveted Globee Award as the Information Technology Professional of the Year – Gold Winner for 2020.  Globee Awards are nomination-based award programs and I was nominated within the Training & Development category as a "Mentor." Nominations are adjudged by a jury panel of more than 300 senior executives and professionals representing a wide-spectrum of industries worldwide that includes multitude of fortune 500 corporations.
Also, I serve as an editorial board member for the International Journals of Multidisciplinary Research Academy (IJMRA) and Green Earth Research Network (GERN) wherein I conduct peer reviews and also serve on the jury panel. Aside from publishing for these institutions, I also interact with data management enthusiasts worldwide to share my knowledge and any new developments in my area of expertise.
11. What is your favorite thing about living in the Washington D.C. area?
There are two shades to Washington D.C.  Being the capital city and center of the U.S. government, Washington, D.C. serves as a center for politics and administration. It is also famous for its historic national monuments.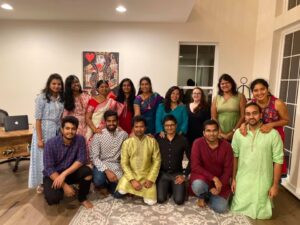 On the other hand, Washington D.C. is a multicultural city. Its suburbs serve as nucleus to many IT, pharmaceutical, healthcare and government organizations making it one of the most popular job markets in the country.
Once you live in the capital city area, it is difficult to settle elsewhere. At least that's my opinion![/glossary_exclude]
You may already have a formal Data Governance program in […]