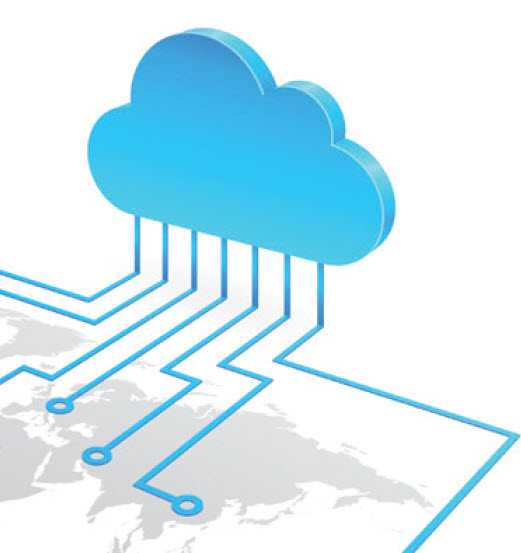 Content Management's New World Order
[glossary_exclude]Much has been written about the death of enterprise content management (ECM) and the rise of Content Services. Gartner has proclaimed
"ECM is dead. Long live CS!"
It is true that the Cloud has shifted content management in ways that were not predictable, offering a plethora of new services—Enterprise File Share and Synch (EFSS) services like Box and DropBox, Office 365, OneDrive for Business, Google Drive, content collaboration platforms (CCP), and others. Also, Enterprise Resource Planning (ERP) solutions continue to expand their content management capabilities by incorporating content control into their processes.
In the end, it is not the platform that is critical, but managing the lifecycle of content. The move to EFSS solutions has been driven by IT cost reduction and user need for simple collaboration—especially with external partners—a good first step away from clunky, disjointed, collaboration-by-email.
Unfortunately, the move to the Cloud has generally followed the same disorganized storage pattern as network file-shares. Cloud users created folders and named files haphazardly rather than within the organized context of an established taxonomy. Or, IT simply moved the existing file shares to the cloud en masse. The result? Same mess; different platform.
Moving existing file-shares to the Cloud may improve content findability and lower costs. However, this does NOTHING to resolve lifecycle control—required to execute information governance (IG). To do so first requires the challenging task of classifying content. Classifying content in a manner that allows for lifecycle governance requires an enterprise classification or taxonomy, or a formal structure tied to retention rules under which users have flexibility to build their own filing taxonomy. Many consultants follow ISO 15489 (Information and documentation — Records management) for Functional Classifications; however, ANY standard taxonomy is better than nothing at all.
Using a classification scheme, content can be classified and then managed per records management requirements (i.e., retention or destruction). The remaining valuable content (about 20 – 40% of the original) can be migrated to a new, better, and more organized location. Shared drives (on premise or EFSS) folder structures are built replicating the new functional classification. IG teams then have the structure needed to delete content when it meets destruction rules. Conversely, classified content can be easily migrated to an ECM system, which has comprehensive lifecycle management controls.
Content Analytics software solutions:
identify possible classification terms;
semi-automate content remediation;
tag content with identifiers that help with organization and find-ability;
identify duplicate content that may, after careful consideration, be deleted;
locate and tag files with personally identifiable information (PII) to enable privacy compliance;
and migrate content to one or more locations where it will be controlled through its lifecycle.
Most of these classification or categorization systems employ some form of artificial intelligence (AI) to auto-classify content. And these solutions audit all actions taken on content, which provides defensible deletion of data.
Active Navigation, Concept Searching, IBM, NetGovern, Nuix, Haystac, ShinyDocs, and ZL Tech are just a few of the content analytics vendors in the market. Like any solution, requirements drive the choice of tool to use.
NEW CONTENT MANAGEMENT SOLUTIONS EMERGE
A relatively new breed of content management solution is "manage-in-place" solutions. In the last few years, OneDrive, Box, DropBox, and others have added retention management rules to their platforms, allowing for content on those platforms to be "managed in-place." AODocs offers ECM capabilities to Google Drive. A product currently in development will add "ECM-lite" capabilities onto shared drives. Some content analytics solutions classify content and insert metatags, allowing for content to be "managed in-place." These solutions unlock the potential of unstructured information and will be a boon to IG professionals responsible for the application of IG policy to content—but only if content is first classified.
Regardless of the content management platform, organizations need IG policies, procedures, strategies, and metrics to control and manage all content through its lifecycle. The more content management platforms in use in the enterprise, the more complicated, time consuming, and expensive it will be to apply IG controls consistently across all platforms. Locking down platform choices and banning the use of all other platforms (unless justified to the IG team and approved) is both necessary and practical. Any solution deployed must be able to accommodate IG policy and have workable capabilities to manage the content lifecycle.
Unclassified content cannot be controlled, so the first step to gain control of content will always be to classify it so policy can be applied and the proper action taken today and in the future. Simply turning users loose with instructions to "delete anything you don't need" will breach IG policy and will not be legally defensible, leaving no audit trail of what was deleted—the antithesis of defensible deletion.
As both the number and size of files grow logarithmically, gaining control of unstructured, unclassified content should be a priority in every organization. In our experience, and in discussions with organizations that have completed content remediation efforts, a 50% to 80% reduction in content can be expected by identifying and purging e-trash, ROT, and stale data.
The benefits of clean content go far beyond IT cost savings (although not trivial) to include saving users time finding information needed to complete work, improving compliance capabilities and legal posture, reducing duplicates and identifying the trusted version, and enhancing the findability and share-ability of content.
Every year the problem gets worse. Get started; no time like today![/glossary_exclude]
You may already have a formal Data Governance program in […]