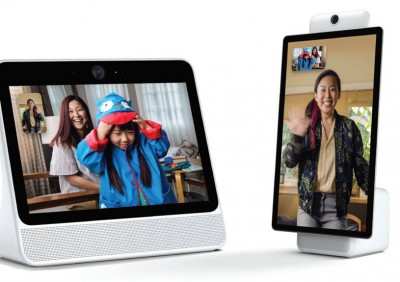 Battle of the Devices Facebook Portal takes on Google Home and Amazon's Alexa
[glossary_exclude]The world has changed, but privacy concerns linger, especially now that we have more and more devices to monitor how we interact. Portal, Facebook's foray into the home messaging portal space, offers a new, shiny option. Let's take a look at the top three products and see which one emerges as the winner of the battle royale.
PORTAL (Facebook)
Summary: Portal is a recently launched Facebook smart display. There are two options, the 10.1-inch Portal and the 15.6-inch Portal Plus. They both offer video chat by way of Facebook Messenger. The auto-zoom feature allows the smart camera to follow people around the room.
Pros:
Track people as they move around the room
Integration with Alexa
It has a wide field of vision
Quality sound
Cons:
Limited functionality
Only uses Facebook Messenger
Captures data based on length and frequency of video calls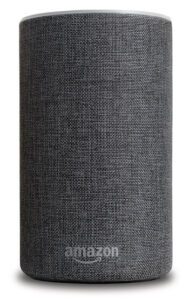 ALEXA (Amazon)
Summary: Alexa has become a bit of a household name. First developed as a virtual assistant by Amazon and used in the Echo and Echo Dot, it remains a strong device in the space.
Pros:
New video and touchscreen controls
Simple to use
Great sound
Video conferencing is easy
 Cons:
Dated design
Low-resolution screen (when used with Echo Show)
Expensive relative to other alternatives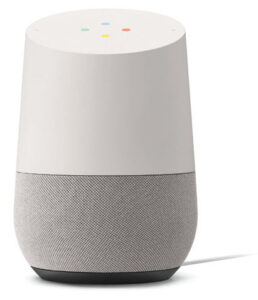 HOME (Google)
Summary: Google Home might be the most robust of the smart displays, with a voice-activated speaker powered by Google Assistant. You can ask Google, manage tasks, and control devices around your home that are smart-compatible.
Pros:
Great at answering questions
Able to cast videos and audio onto your TV and other devices
Can differentiate between voices.
Supports Google Play and YouTube
Better than average sound quality
Cons:
Some features are not available in all regions
Less available skills than other comparable devices
Lag in third-party support
Can't read or send messages; can only list calendar items
Relatively costly
No intercom feature and doesn't listen well over distances
SO WHO WINS?
Unfortunately, it isn't that simple. The calculus of cost, convenience, and the amount of privacy you are willing to give up drives the utility of a particular device. If you're not Facebook averse, then the Portal might be for you. If you want something simple, then Alexa is your best bet. If functionality is coveted above all, then Google Home might be perfect for you home.
But all three are capable of monitoring your everyday activities, and of being hacked. Do you really want your private conversations at home monitored—and video of you in your underwear (or less!) able to be captured by a third party without your knowledge?
The choice is up to you.[/glossary_exclude]
You may already have a formal Data Governance program in […]