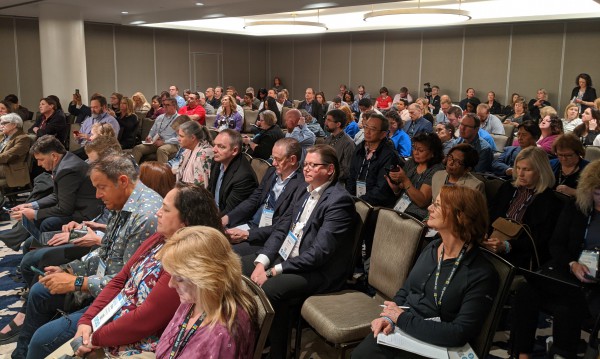 Good Turnout at AIIM2020 Conference Despite Covid-19 Fears
[glossary_exclude]As I flew into Dallas to attend the AIIM 2020 conference, I began to hear reports about a possible cancellation of the event due to the coronavirus outbreak causing health risks. However, the conference was not cancelled, and the attendance was very good considering the pandemic circumstances.  Over 500 information professionals showed up out of the 650 registrants. COVID-19 information was made available through announcements and discussion channels, including the AIIM Events app, complete with an awareness plan, updates, and guidance. Well done, AIIM staff.
President Peggy Winton stated how close they came to canceling the entire conference. "There were several long staff discussions on what we should do. We heard about several other industry conferences being cancelled around the country," Ms. Winton stated. "Several of our big sponsors, including OpenText, had established travel restrictions for their employees. We went through a lot of effort to make the event safe for all sponsors and attendees. This included a 'no handshake' policy, medical information available, hand sanitizers everywhere, and constant reminders to wash your hands and be safe."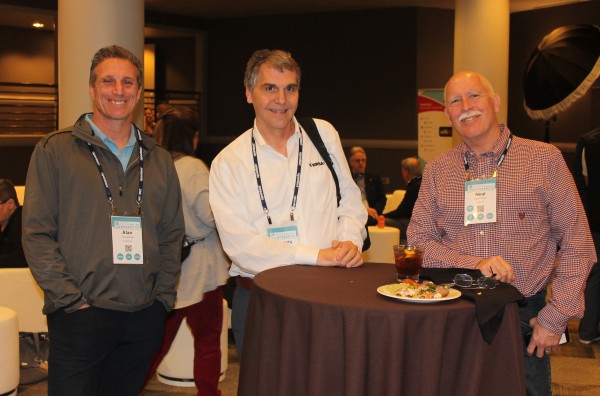 This was the lucky 13th annual AIIM conference I have attended. In my opinion, this was one of the best—if not the best—of the conferences thus far. The event was packed full of attendees, high-quality speakers, and educational breakouts on important and relevant trends in our Intelligent Information Industry. The Solutions Lounge was packed full of vendors, including Microsoft. Microsoft had a major presence at the conference this year, sharing new information on the new M365 Project Cortex. (See my article on Project Cortex – Page 58) I spoke directly with most of the 33 sponsors. They all expressed pleasure with the value of this year's conference, including the decision-making and recommendation quality of the booth visitors. Over 50% of the attendees were first timers attending an AIIM Conference. This year's end users included companies like Allstate, Johnson & Johnson, Walmart, Chevron, Chase Bank, and JP Morgan.  Interestingly, 43% of the attendees were related to compliance while 22% were line-of-business users.
If you missed this year's AIIM Conference, you missed a lot. I recommend you prepare to attend next year's AIIM2021 Conference. I know I will.[/glossary_exclude]
You may already have a formal Data Governance program in […]