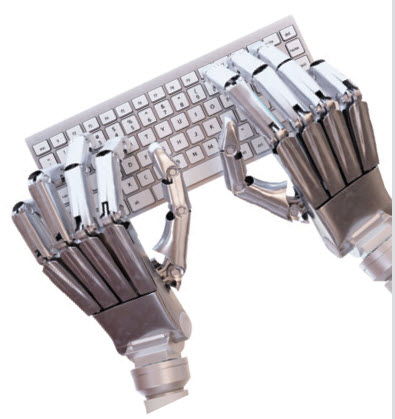 AI Used to Transcribe Content: Available for Journalists in Seconds
[glossary_exclude]Journalists are now getting assistance from AI-powered transcription services. Emerging technology accomplishes this by blending a text editor with an audio/video player and then marries the AI-generated text to the source audio to the millisecond. It can then be searched, allowing a journalist to look for specific names, words, or phrases in the transcript.
Here is the scenario modern journalists are faced with in our era of multi-platform news: they complete a half-hour interview, but only need a soundbite or two or three. Simultaneously, their social media strategist needs content for Facebook, Twitter, and Instagram; the radio team wants audio for their newscast, and the online editor needs an article for the website.
In the past, all these channels would have to wait for the journalist to manually transcribe the interview and then pass it along. But progressive transcription services, like London-based startup Trint, or others like Rev, and Scribie, have changed the game and sped things up by giving journalists the ability to turn the spoken word into text by both human-based transcriptions or with machine learning. Users can search the content and follow it like karaoke and correct it as needed to produce trustworthy transcripts that are 95%-99% accurate. AI software helps reduce the work required to complete transcription.
A journalist can record an interview on an iPhone app, add markers during the interview at the right times, and when done, send the entire interview for ingestion into an AI-powered transcription service. It will be returned in minutes for instant team sharing. These new transcription services are a productivity tool for journalists, making it simple to shape raw recorded content into stories in a simple, intuitive workflow.[/glossary_exclude]
You may already have a formal Data Governance program in […]