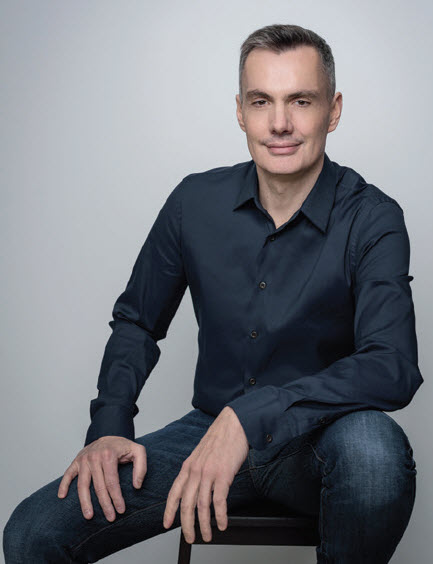 A.I. GOVERNANCE Interview with Nicolas Economou
[glossary_exclude]Nicolas Economou is the chief executive of H5, a legal automation provider. He was a pioneer in advancing the application of artificial intelligence (AI) in legal systems and in advocating norms for its governance. He chairs the Law Committees of the IEEE Global Initiative on Ethics of Autonomous and Intelligent Systems and of the Global Governance of AI Roundtable hosted in Dubai as part of the annual World Government Summit. He leads The Future Society's Law and Society Initiative and is also a member of the Council on Extended Intelligence (CXI), a joint initiative of the MIT Media Lab and IEEE-SA. Nicolas has been featured in
Forbes
magazine, and has spoken on issues pertaining to AI and its governance at a wide variety of conferences and organizations, including the Spring Meetings of the International Monetary Fund (IMF), UNESCO, UN University, the World Web Forum, Harvard and Stanford Law Schools, and Renmin University of China. Nicolas was a member of the Law and Judiciary policy committee for Barack Obama's first presidential campaign. Trained in political science at the Graduate Institute of International Studies of the University of Geneva (Switzerland), he earned his MBA from the Wharton School of Business, and chose to forgo completion of his MPA at Harvard's Kennedy School in order to co-found H5.
Where did you grow up? Go to school?
As a diplomat's son, I grew up in several countries, including Germany, Greece, Iran, and The Netherlands–where I graduated from high school. I went to university in Switzerland and the United States.
What subjects most interested you in your university studies?
Public international law.
Who was your favorite teacher, and why?
My high school history teacher in The Hague. He offered me an exciting, unexpected leadership opportunity at an age where a mighty tempest of synaptic confusion was rampaging in my head. It made a difference in my life.
What sparked your interest in Artificial Intelligence and the law?
It reflects my professional and life trajectories. Nothing gives you an appreciation for the rule of law like experiencing its complete breakdown, as I did while working in Zaire or hustling out of Conakry, Guinea, during a chaotic attempted coup in the mid- '90s. With respect to AI, as an entrepreneur I am convinced that it offers tantalizing opportunities to advance functions of the law and values that animate it, but that it also entails the dystopian risk of dehumanizing the legal system. Law and technology increasingly influence each other in a process of co-production. It is a fascinating time to work at that intersection.
With respect to AI, as an entrepreneur I am convinced that it offers tantalizing opportunities to advance the functions of the law and the values that animate it. However, it also entails the dystopian risk of dehumanizing the legal system. Law and technology increasingly influence each other in a process of co-production.
What fueled your decision to co-found H5?
The IP, which was a novel way to replicate and automate complex human judgments. It was clear, at the dawn of the age of Big Data, that there would be considerable need for that capability in domains ranging from litigation and investigations to compliance. I am proud that H5 is regarded as a pioneer in the field. Entrepreneurship in Silicon Valley was also an appealing adventure.
How does H5 assist clients, and what are your firm's key competitive advantages?
With respect to data preservation or compliance, we partner with our clients to help them find the information they need, within (primarily) their unstructured data. For example, identifying PII or finding sensitive records when retiring legacy data systems and/or migrating to the cloud. With respect to litigation and investigations, our clients rely on us to help them respond effectively and efficiently to production requests, and, more importantly, to find the key documents they need to win their cases. Our competitive advantage is our search and data analysis expertise, which I believe our clients would tell you is unique. We combine experts in linguistics, data analytics, computer science, and statistics with scientifically designed processes and proprietary technologies. This combination allows us to help our clients meet document review key-document identification, data analytics, and compliance tasks quantifiably better, faster, and more cost-effectively than any alternative.
Governance of AI is a major issue going forward. What insights and caveats can you share in that regard?
It is crucial to take an institutional view when it comes to AI governance, in particular in the law. Absent from most AI-and-the-Law dialogues is the key question: "Why should we, as citizens, trust the adoption of AI in the legal system?" In my view, trustworthy adoption of AI in the law—and in corporate or law firm settings for that matter—rests on the successful operationalization of four principles, promulgated by the IEEE Global Initiative on Ethics of Autonomous and Intelligent Systems. They are: Evidence of effectiveness (does the AI work in the specific use case?); Operator competence (what makes an operator of AI, in important legal processes, competent to use AI effectively?); Accountability (can responsibility be apportioned if something goes wrong?); and Transparency (can the appropriate stakeholders obtain access to the appropriate information in appropriate circumstances?).
What are some future developments and applications for AI that might be 5-10 years out? 25 years?
Over the next decade or two, absent fundamentally transforming innovation, AI will substantially improve the many current "vertical" applications, but will not yet enable solutions that require versatile, human-like general intelligence. In the near future, in Information Governance in particular, the most promising applications are in data risk-management. Imagine being able to rely on intelligent machines to give compliance officers or outside counsel an e-tap on the shoulder to alert them to potentially improper activity. Scientifically designed AI-enabled processes already enable this today, but I expect that it will increasingly become a generalized application and best practice.
What hobby or special talent do you have that might surprise your colleagues?
I was a capable recreational off-road motorcycle rider until a spectacularly indecorous face-plant enlightened me to the availability of other pastimes.
What do you like most about living in New York City?
I felt immediately at home here. It is this global metropolis that lives up to all its cinematic clichés with gusto, but where daily life is at human scale. There are many small neighborhoods and walkable streets, public parks, and secret gardens. Above all, there is a palpable sentiment of mutual acceptance and desire for harmonious "living together" among so many diverse communities.
What is your favorite NYC breakfast or dinner spot? And why?
Morning coffee at Arcade Bakery, a hidden gem with the best croissants in the city. After-show dinner at Frenchette over chicken for two with Robuchon-style mashed potatoes. Virgil's for the best pulled-pork sandwich and worst cocktails in midtown Manhattan. Brunch at home for the finest Eggs Benedict in the Five Boroughs.
Nicolas Economou is the Chief Executive of H5, and can be reached at [email protected][/glossary_exclude]
You may already have a formal Data Governance program in […]