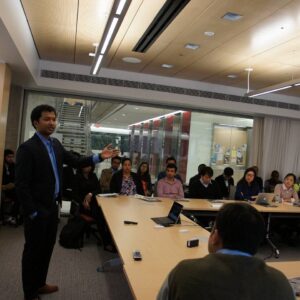 Today we are visiting with data governance expert Sowmya Kandregula, Chief Data Officer at D.C.-area boutique consulting firm that specializes in integrating, consolidating and enriching data. 1. Where did you grow up? Go to school? I grew up in Vishakhapatnam, a city located in southern India, also called as the ...
Read More →

→
"The largest and most important legal technology event of the year" Legaltech, a must-attend event ...
Coming soon – more resources and opportunities to share!
Our new website is just getting started, in the coming weeks we will add...
We welcome your participation and encourage you to submit suggestions for topics to be covered in future issues.